Anti-Racism Committee (ARC) Meetings
Diversity, equity and inclusion initiative takes off 
In January 2021, the UC Davis Environmental Health Sciences Center's Community Engagement Core (CEC) submitted the proposal below to its leadership, with the hope that it would be a springboard for action. While the CEC initiated this call, it sees the responsibility of anti-racism work falling on the shoulders of the Center as a whole. This document has been edited for the web.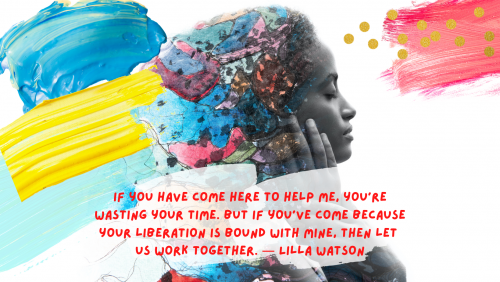 We're at a turning point in America. Massive protests demand that we dismantle institutionalized racism. This moment is calling on EHSC to learn the history of racism in our field, reflect on how we approach our work, examine the diversity of our staff and faculty and model the dismantling of white supremacy, systemic racism, colonialism and cultural bias in academia. 
The UC Davis Environmental Health Sciences Center's (EHSC) mission in large part is to establish long-lasting relationships with California communities disproportionately impacted by environmental injustices and create positive impacts in environmental health policy. We're also committed to training a new generation of researchers who can lead the way in solving some of the most profound environmental health challenges we face.
Simultaneously, at UC Davis (UCD) and in academia more generally, efforts are underway to address racial inequities in our work. #WhiteCoats4BlackLives, #AcademiaSoWhite, #BlackInTheIvory and #BlackAndSTEM all highlight discrimination, inequity and hate perpetuated by universities and academic institutions nationally and in California. UC Davis academic centers like the Feminist Research Institute, Grad Studies, the School of Medicine and others are establishing anti-racism work groups to address racial injustice issues. EHSC has the resources to lead in the same way by:
Recruiting Black, Indigenous and People of Color (BIPOC) researchers to our Center
EHSC needs to take action to address the lack of racial diversity within our faculty. Using our influence with our hiring committees, we can prioritize increasing recruitment of BIPOC researchers and faculty, particularly those from underrepresented groups. This can broaden the scope of EHSC's work and reduce any unconscious biases perpetuated in research. BIPOC researchers can translate scientific work with cultural competence and tighten relationships with communities, particularly those most affected by climate change, pandemics and environmental exposures.
Creating avenues for mentorship to sustain long-term change for future generations of academia and research
Diversity in our Center can start with our youngest and brightest undergraduate students. Current faculty members can leverage their own expertise and knowledge of the sciences to guide underrepresented students through the world of academia. In doing so, undergraduate experiences can be mutually beneficial for faculty members who seize the opportunity to learn from mentees with diverse experiences and perspectives.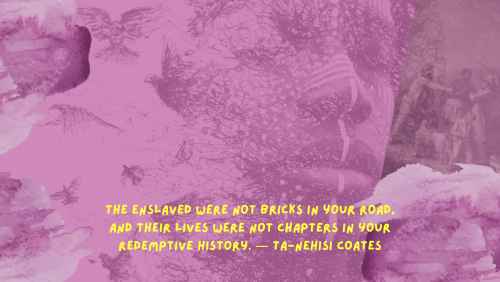 Forging respectful relationships with local Indigenous communities
The CEC sees developing relationships with Indigenous nations a key priority for learning and growth. It is our moral obligation to undo the burdens on Indigenous peoples and support just claims to California's lands. Moving beyond our imperial-colonial origins begins with uplifting BIPOC researcher work and supporting science that addresses environmental racism. We pledge to speak with elders and youth to include their wisdom of the land into our research. 
Strengthening our understanding of how environmental exposures disproportionately impact the health of BIPOC communities
Research shows BIPOC communities are disproportionately overexposed to toxic chemicals, pollution and the effects of climate change. EHSC aims to build trust and better serve these communities with a deeper understanding of their personal experiences dealing with environmental racism. 
Building awareness of environmental racism and racism in public health research through reflection, learning and inclusion of diverse voices
We have the opportunity to look inward to better educate ourselves while also promoting diverse voices through our communications channels. The CEC has begun a reading list and Mendeley public group. We want users, staff and faculty to share and interact with one another as we collectively stay up-to-date on the latest environmental health research and findings.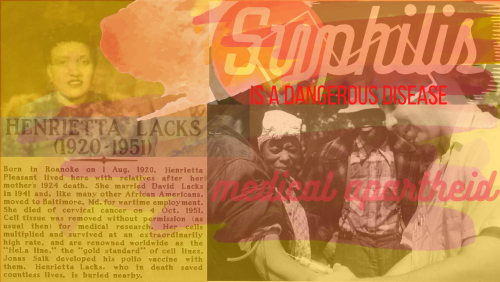 Anti-racism plan: The details
We see this as a long-term effort to create a sound and lasting structure for EHSC. Although initiated by the CEC, we envision this work expanding into all cores at EHSC.
Phase 1: Strengthening the foundation
The most critical first step in this process is educating ourselves on our own biases and blindspots, and thoughtfully listening to community voices. This is a time to share ideas, have uncomfortable conversations and establish unity in our collective learning process.
Ensure input from our current community partners and Community Stakeholder Advisory Committee.

Communicate and do outreach to local tribal communities in the Yolo and Greater Sacramento areas. Introduce EHSC and our work . Determine which groups are interested in a partnership.

Create a "Racial Justice in Research" page on our main website, and provide resources in Google and on Mendeley. 

Develop a

 reading list and resource guide for EHSC members on institutional racism, academic/scientific racism, racism in environmental justice, implicit bias and the history of BIPOC activism etc..

Develop ways to better connect and facilitate discussions with community organizations through engaging and uplifting new, diverse voices.

 

Host speaker series on anti-racism and decolonizing research including

 

Indigenous researcher experiences and decolonizing research, 

 

BIPOC voices (grad students & professional students included).

Examine EHSC workplace culture from the perspective of our staff and members.

 

Create a survey for EHSC staff and members to better understand their experiences with discrimination, level of engagement with anti-racism work and how personal development can support them.

Build mentorship opportunities with BIPOC students.
Phase 2: Building the ground floor
Focus on culture change inside EHSC and UC Davis, from self-education to action. 
Convene EHSC work group in Public Health Sciences (PHS) to e

xplore racism and inequities both internal to EHSC and PHS as well as public health research more broadly.  Identify issues within our organizations and strategize solutions together.

Articulate commitment to racial justice in research through an equity statement.

 

Outline what EHSC/PHS is currently doing to address racial injustices and develop possible solutions.

 

Identify potential trainings on white privilege, implicit bias and racism and make available through EHSC

. 

Determine best way to leverage existing resources from other centers on both campuses (UCD and UCD Medical School). 

Recruit more BIPOC researchers to EHSC.

 

Offer platforms for BIPOC researchers and faculty to speak on cross-cultural topics to connect their work, the work of EHSC and the future of public health research.

 

Since EHSC doesn't do direct hiring, the Administration Core can work with existing hiring teams to establish methods to increase diversity in Center faculty.
Phase 3: Erecting the skyscraper
Establish long-term and sustainable change. By i

mplementing new policies through the framework of EHSC's operations, researchers associated with our Center can go into their work with a new understanding of racial equity issues and how they connect to community engagement efforts.

 
Mandate i

mplicit bias and environmental racism training for all EHSC researchers and staff. Require EHSC grantees to participate in this training.

Analyze equity impact of pilot project and EHS Scholar applications and selection processes.

Develop more formal relations with local Nations and other impacted communities. 

For example: 

Create a curriculum and program at UC Davis for youth to learn about environmental research and conservation efforts to help develop

 a sustainable and long-term relationship that can grow into intergenerational participation in EHSC research. 

Analyze Anti-racism Praxis for efficacy of all three phases annually or bi-annually. 

Establish Anti-racism Praxis as a component of EHSC's 5-year plan.
Abandoning Exclusivity for Inclusive Community-Based Solutions and Approaches 
---
The UC Davis Environmental Health Sciences Center's Community Engagement Core is: Jonathan London and Shosha Capps.
Tags