Alex Mendelmar, PhD
Program Director
Contact for:
Programs and planning

Project partnerships

Annual Retreat

Pilot projects

Seed grants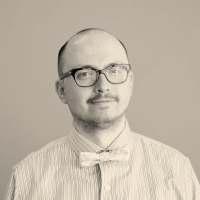 Dr. Mendelmar comes to us from UC Berkeley where as the Director of Experiential Learning at the Fung Institute he ran a large, highly successful program for engineering graduate students. 
Alex's background is in qualitative research, social sciences and communications. He received his PhD in Anthropology from UC Berkeley, after completing his dissertation on youth activism, political innovation and leadership. He holds an undergraduate degree in Economics from the University of Toronto.
Alex's motivation for coming to UC Davis is his desire to make a difference locally. We think he definitely landed in the right spot!
Ruth Williams
Project Policy Analyst
ruwilliams@ucdavis.edu
(530) 752-4708
AIMS review meetings

CLG meetings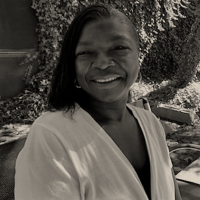 As administrative chief, Ruth organizes meetings, projects and seminars for EHSC researchers and keeps all of our operations running smoothly.
Ruth began her career at UC Davis in 2012 as an executive assistant in the Department of Public Health Sciences, but her interest in working with researchers began years ago when she helped manage an environmental science lab in the Bay Area. A problem solver at heart, Ruth loves her current job because she gets to facilitate research collaborations as they're developing.
Ruth studied business and human resources at the University of Phoenix, where she also earned her Master's in Business Administration.
Shosha Capps
Associate Director, Community Engagement Core
Contact for:
Community outreach and engagement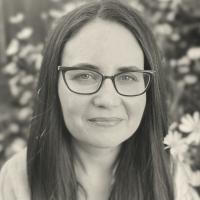 Shosha is the newest member of EHSC's Community Engagement Core. She's a UC Davis graduate with dual MS degrees in International Agricultural Development and Community & Regional Development and a BS in Political Science.
Shosha has worked in sustainable food systems for the past 15 years, most recently as an analyst at the UC Sustainable Agriculture Research and Education Program. Her previous work focused on racial and other structural inequities in the food system, and she's eager to apply her commitment to social justice to the broader set of issues our Center is leading. 
Shosha grew up in rural South Carolina, and currently lives in Sacramento with her partner and twin toddlers. She loves making music and taking photos, and dreams of someday taking naps in her spare time. 
Andrea Gardner
Communication Specialist
Contact for:
Social Media
Website Management and Design
Graphic Design / Videographer
Communication Strategy (online and print)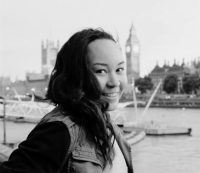 Andrea is the latest addition to the Communications team at the EHSC. She graduated from the University of Oregon with a B.A. in Journalism & Communications. 
Andrea has worked in communications and digital strategy for nearly 10 years. She has seen a wide variety of industries from her time in Eugene as a freelance journalist with an environmental magazine, UC Davis Athletics, Professional Bull Riders (PBR), and finally back to UC Davis.
She is excited to join the EHSC and continue spread knowledge about environmental health with a couple of pretty graphics and some emojis on social media.
Camille Burlaza
Staff Research Associate
Contact for:
Wildfire research

COVID-19 research

Student internships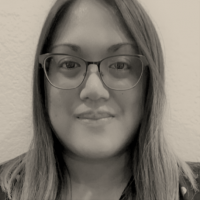 Camille coordinates research for WHAT NOW-CA, ÓRALE COVID-19 Project and COVID-19 Survey for Workers. She also manages student interns and volunteers.
Camille knew immediately public health was her career path after taking her first course in it as an undergrad at UC Irvine. She graduated with a double Bachelor's in Biological Sciences and Asian American Studies, then worked for Covered California doing outreach and education in the Asian American and Pacific Islander (AAPI) communities of Orange County.
Camille returned to school to get her Master's in Public Health at San Jose State University, where she studied mental health issues affecting AAPI communities. After grad school, she worked for the Los Angeles County Department of Public Health through a non-profit doing outreach and education around prescription drug and over-the-counter medication misuse and abuse by students in the San Gabriel Valley. 
When not pursing her interests at work, Camille spends most of her time with her family and dog Winston, a Shih Tzu and Maltese mix. She loves being creative and is an accomplished sketch artist, painter and photographer. She also recently got into baking desserts, including Filipino Spanish bread, cookies, cinnamon rolls and butter mochi.
José López García
Staff Research Associate
Contact for:
Wildfire research

COVID-19 research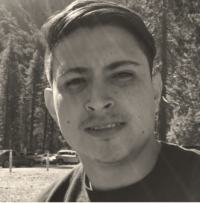 José graduated from UC Davis with a BS in Global Disease Biology and minor in Public Health Sciences. As an undergrad, he interned at the Environmental Health Sciences Center, helping with wildfire research for his practicum. Now on staff, he's also working on the ÓRALE COVID-19 Project and COVID-19 Survey for Workers.
José comes from a family of immigrant farmworkers and is a first-gen, DACAmented Mexican American college graduate. He's been hooked on public health since taking his very first course at UC Davis, especially learning how disease, environment, research and intervention can affect vulnerable and marginalized communities.
When he's not at work, José enjoys gardening, reading, exercising, running and anything involving outdoor activities.
Jasmine Montes
Staff Research Associate
Contact for:
Wildfire research

COVID-19 research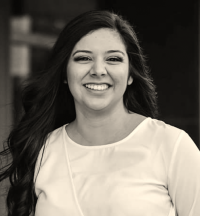 Jasmine helps with WHAT-NOW-CA, COVID-19 Survey for Workers and the ÓRALE COVID-19 Project. A UC Davis grad with a BS in Global Disease Biology and minor in Public Health Sciences, she interned at the Environmental Health Sciences Center for her practicum by helping collect bio-specimens for the B-SAFE Study, then joined our team for the long-haul.
Jasmine is a first-gen college graduate whose parents are immigrants, which is the motivation behind her career choice and desire to help underserved communities achieve health equity. 
In her spare time,  she enjoys road trips, spending time at the beach and capturing California's natural beauty through her photography.
Mariela Peña
Research Data Analyst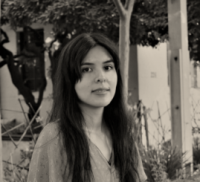 Mariela is a UC Davis alumna with a BS in Environmental Toxicology and minor in Statistics. After graduating and doing some soul-searching, she returned to pursue an MS in Biostatistics at California State University, East Bay where she discovered a passion in data analysis and statistical programming in health care.
It's always been Mariela's goal to work in a field where she can give back by helping others. Mariela is excited to be part of the ÓRALE COVID-19 Project and such a vibrant team working to help underserved communities during the pandemic. After work, Mariela likes to read non-fiction, write poetry and compose.
Angelina Angelo
Editorial Assistant
Contact for:
Website
Social media 
Online campaigns (COVID-19, wildfires)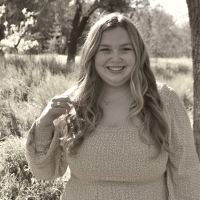 Angelina is a current undergraduate student at UC Davis, studying human development with a double minor in Education and English. With a passion for the written word, Angelina is an aspiring writer with a focus on science communication and fiction romance.
Angelina recently joined the EHSC Staff as our newest editorial assistant and budding science writer. At the EHSC, Angelina focuses on producing new articles and content related to environmental health concerns in the Golden State. She also assists in running our social media accounts and website. 
In her downtime, Angelina writes for the California Aggie, a student-run newspaper on campus. When not fulfilling her love of writing, you can find her you can find her reading in the great outdoors or hiking with her pup!
Tags