Like other centers sponsored by the National Institute of Environmental Health Sciences (NIEHS), the research we do at the UC Davis Environmental Health Sciences Center (EHSC) can be broken up into three key areas or "cores." Contact any one of the co-directors below for more information.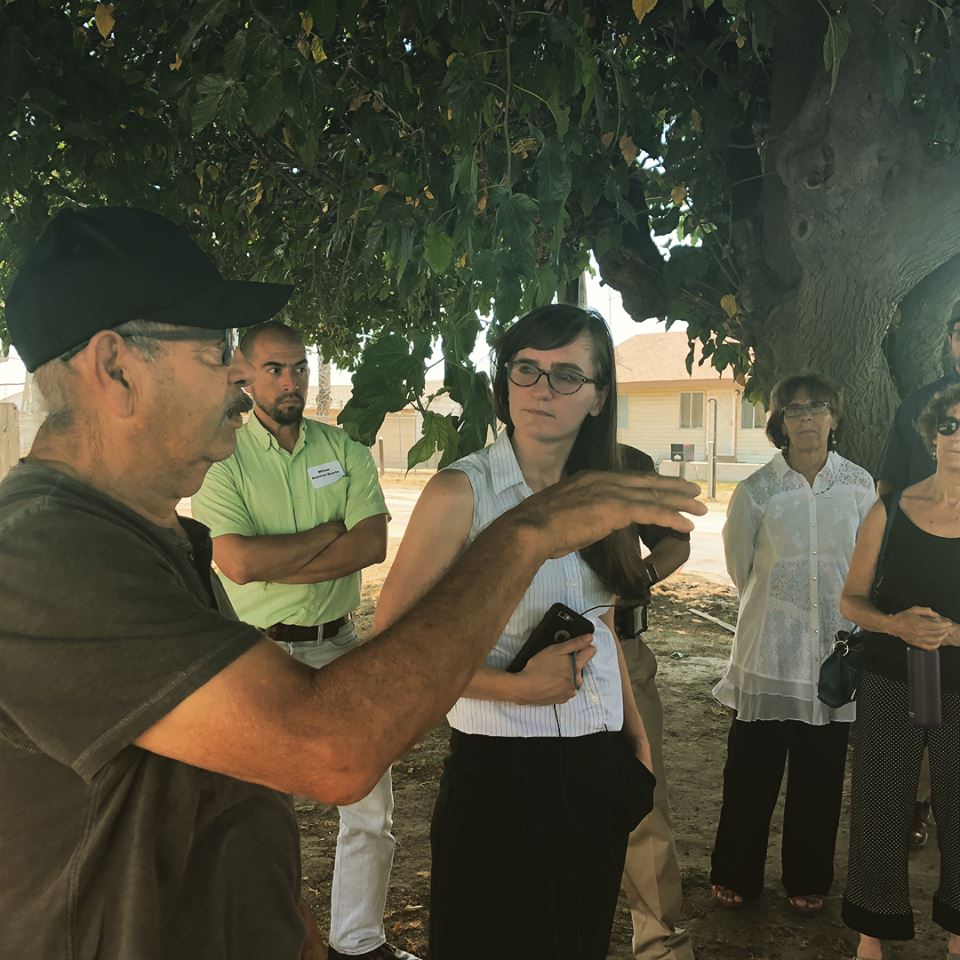 Co-directors
The Community Engagement Core (CEC) brokers partnerships between scientists and the communities where they do their work. This partnership aims to solve environmental health problems by getting communities involved in the scientific process. The CEC does this by:
Facilitating the Community Stakeholder Advisory Committee (CSTAC). The CSTAC is made up of government and community leaders in environmental health or justice organizations and acts as a bridge between communities and academia.  
Setting community research priorities.  Working with the CSTAC, the CEC manages a list of research priorities from the community. 
Providing researchers with training and mentoring. With the Community Based Participatory Research Training program and one-on-one mentoring with faculty, the CEC helps scientists working on Pilot Projects or doing other research incorporate community engagement in their work.
Running the Community Environmental Health Science Academy. CEC trains community leaders in concepts and methods of environmental health science to support participation in research.
CEC is supported by the NIEHS, which promotes community-engaged research through its Partnerships for Environmental Public Health. 
Co-directors
The Environmental Exposure Core (EEC) provides researchers with expertise in study design, selection of appropriate and effective exposure assessment methods, as well as guidance and tools for interpretation of exposure assessment data. Qualified researchers can apply for financial assistance through the EHSC Seed Grant Program.  
In addition to serving as a resource for UC Davis researchers, the EEC collaborates with the CEC to provide technical assistance to stakeholder groups concerned about community exposures.
EEC member laboratories include:
Exposure Science Laboratory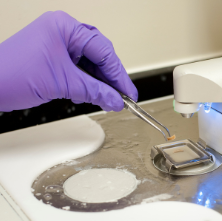 Co-directors
The hub of disease and biomarker research, the Integrative Health Sciences Facility Core (IHFSC) is a liaison to animal laboratories, human clinical studies, tissue biorepositories and statistical support that connects EHSC  researchers' work with CEC and community partners.
The IHSFC provides researchers with access to experts and resources in multiple colleges, schools and centers, including:
Animal Models. This subcore capitalizes on the premier Mouse Biology Program, the renowned California National Primate Research Center, and a unique Behavioral Assessment Laboratory, supporting science that examines the mechanisms that explain epidemiologic study findings, and connects findings from molecular and cellular studies to human health.
Biostatistics. Two biostatisticians are dedicated to environmental health and omics research, providing essential services to interdisciplinary teams, such as helping with experimental study design, reframing the scientific question into a testable hypothesis and identifying the best analyses. The biostatistics subcore also helps interpret results in the context of the problem and grant writing, including statistical plans and sample size calculations. This approach helps weave together the strengths of each discipline to increase the quality of environmental health research and strengthen the inference from experiments, observational and community-based studies. The biostatistics subcore offers drop-in consultation appointments every Monday afternoon on the UC Davis campus from 2:00 PM to 4:00 PM, as well as one-to-one individual consultations on proposal development. All EHSC investigators are welcome, but appointments are required. To schedule an appointment, go to the online scheduler

 

or contact Kyoungmi Kim, PhD (kmkim@ucdavis.edu). 
Biomarkers. The Biomarkers subcore partners with the Genome Center and West Coast Metabolomics Center for exposure and genome, epigenome, transcriptome, and metabolome signatures. In partnership with the CTSC, the IHSFC has collaborated in the development of an interactive web-based system to facilitate access to biological specimens and data from well-characterized study populations. The Virtual Biospecimen Discovery (VBD) is a searchable database containing meta data on over 200,000 biospecimens from a dozen tissue banks (both human and animal). Learn more and access the VBD here.
Translational Research. Partnering with the Clinical and Translational Science Center's Clinical Trials Resource, this subcore provides assistance with experimental design, IRB submissions, and regulatory compliance to promote human subjects research on environmental chemical exposures and accelerate development of public health interventions.
Community Engagement Core. The IHFSC works with CEC to foster scientist/community partnerships to plan, conduct and interpret environmental health research projects in targeted communities.
Tags