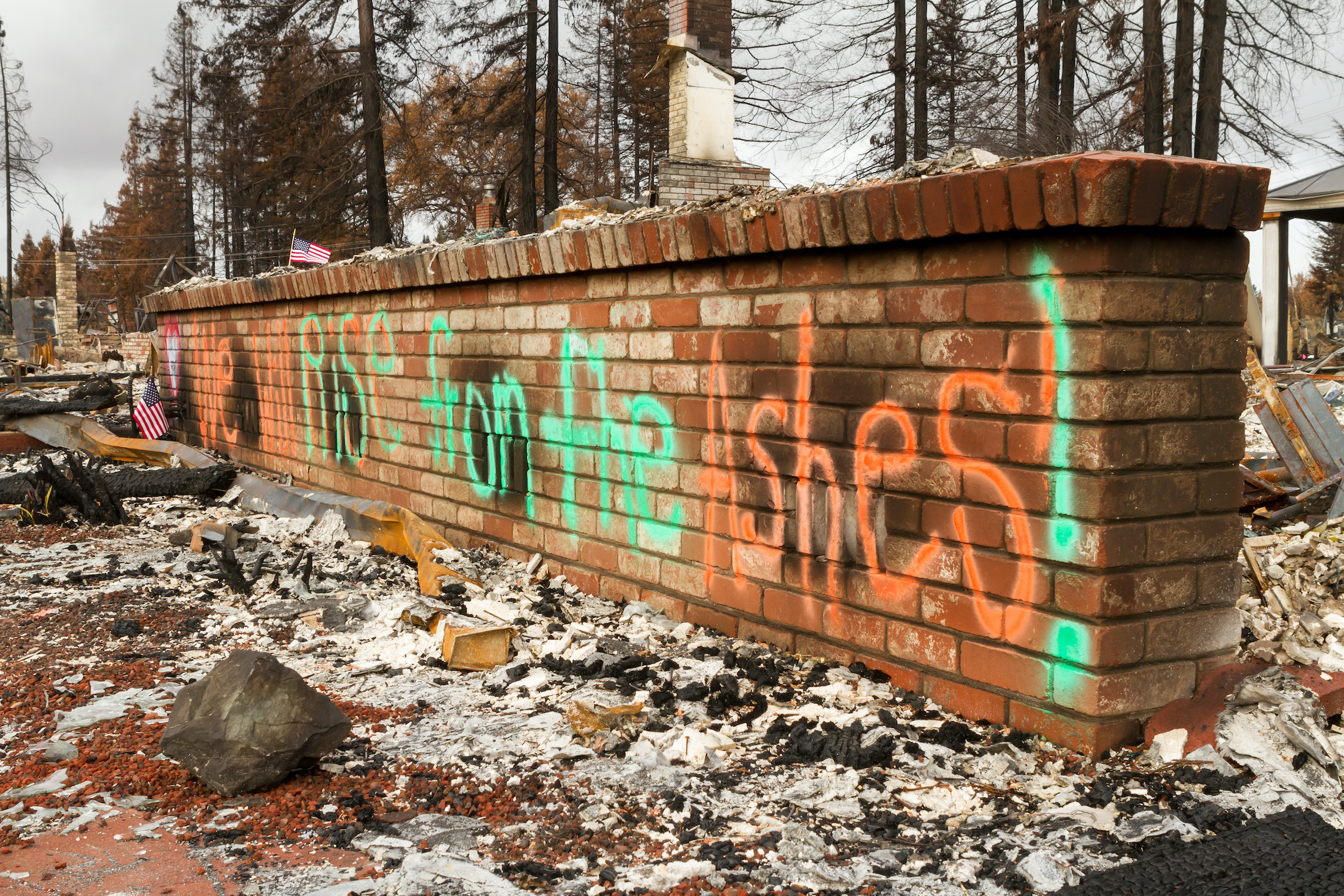 Scientists say it's not if but when the next big wildfire happens
Wildfires in California are burning bigger and hotter every year and are expected to get worse as climate change intensifies. No one can predict when a wildfire will strike but there are things individuals and communities can do to prepare for the next big one. Here's what the experts say:
Invest in prevention.

Infrastructure is key to prevent injury, death and property destruction. PG&E built a new command center in San Francisco in the wake of the

 2017 North Bay wildfires

, hiring data analysts and fire experts to help monitor the 70,000 square miles of California where wildfires are most likely to occur. But infrastructure doesn't have to be expensive or elaborate: It can be as simple as creating a fire watch group on social media to help monitor a specific area, working with local community groups to clear brush regularly from common spaces around a city or protecting neighborhoods by creating a

home ignition zone

around your property.

Develop an effective emergency response system and test it.

There's no replacement for a state-of-the-art emergency response system – and the good news is that the 2017 North Bay wildfires prompted California to overhaul its system. Experts say emergency response systems should be flexible so they work well in different scenarios and can be deployed quickly. One major problem during the North Bay fires was that the emergency response system used old, limited technology. But today, people typically get their information through a variety of channels. In the state's new system, emergency alerts are delivered via cellphone, landline, television, radio and state-owned billboards. Also, new federal rules implemented since the North Bay fires mean emergency notifications can be longer and support links to more detailed information. These changes should help keep people better informed in real time when a disaster strikes.

Plan mandatory evacuations.

Areas more likely to experience wildfires can help reduce the number of people affected by setting up mandatory evacuation plans. Wildfires aren't just burning bigger and hotter they're moving faster now too, so having a plan set up before a wildfire strikes is critical in saving lives. You can be better prepared by knowing how to dress for an evacuation during a fire, having an emergency supply kit in your car, and finding out at what point during a wildfire it's necessary to leave. Check out

Cal Fire's Evacuation Plan Checklist

and get other tips to learn what you and your community can do.

Make emergency shelter easily available.

Fully equipped emergency shelters staffed up to respond to the physical and emotional needs of those affected go a long way in preventing lasting trauma that can accompany a disaster. During the 2017 North Bay wildfires many people and businesses stepped up to help – from homeowners and churches to hotel-casinos –  providing residents with places to stay. Help from local government in the form of price gouging prevention measures and loosening of some housing regulations was swift but temporary. So while the response in the immediate aftermath of the fire was heartening, it was also chaotic and uncertain. Given the likelihood of similar urban wildfires, a longer-term solution is still desperately needed.

Build more robust water and power systems.

Local governments can work with water and power companies to build stronger systems to prevent the loss of electricity, heat and running water over longer periods of time. Not having these basic necessities are major stressors in the aftermath of a disaster, which can lead to serious health problems like

post traumatic stress disorder

, taking a terrible toll on individuals and communities alike.

Develop additional support systems to promote a sense of safety and stability.

Experts say people who survive a natural disaster like a wildfire need emotional first aid too. Research shows when survivors feel more secure and their basic needs for food, medical care and shelter are met, they're better equipped to problem solve and cope. Creatively addressing the things that stress people after the disaster and helping to get needed resources – like affordable housing – can make people feel more in control of their lives again, which is profoundly healing.
This list was put together with the help of Magda Cerda, a scientist who researches post-traumatic stress disorder and the effects disasters have on community health.