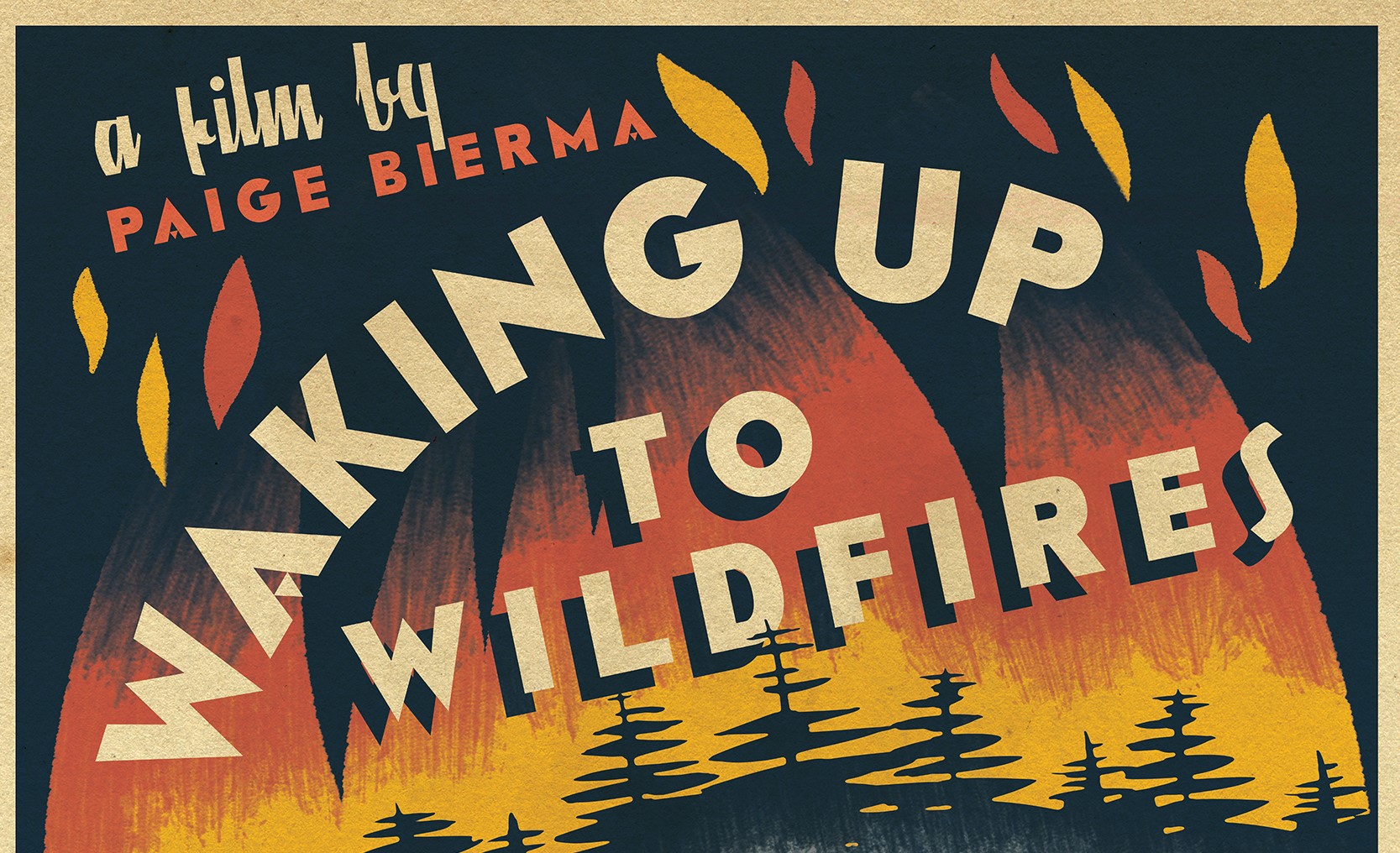 Where to find "Waking Up to Wildfires"
Wildfires have long been a natural part of healthy forest ecosystems. But recent suppression of wildfires by humans has been so aggressive, plants and trees have evolved less able to withstand them. Years of drought due to climate change have followed, parching the earth and killing millions of trees, particularly in Northern California. This has made forests more susceptible to wildfire and attack by the voracious bark beetle, all setting the stage for the destructive and deadly wildfires we're experiencing now.
Although human activity has made conditions ripe for this new breed of wildfire, what happens next is up to us, too. The environment is changing so quickly it's hard to know for sure if we'll be able to adapt. Yet survivors are courageously showing us every day how to recover from unimaginable trauma and loss.
"Waking Up to Wildfires" documents this experience through the eyes of survivors, firefighters, scientists, and public health and housing advocates in the aftermath of the 2017 North Bay wildfires. The 56-minute documentary is screening locally at public events to help promote a dialogue between those featured in the film and wildfire survivors across Northern California. This web series is based on highlights from the film.
Episode 1: The changing environment
John Muir Institute Director Ben Houlton and USDA California Climate Hub Director Steve Ostoja discuss the role climate change is playing in the environment and how it's related to wildfires.
Episode 2: Wildfires and health 
UC Davis Environmental Health Sciences Center (EHSC) Director Irva Hertz-Picciotto and Professional Researcher Keith Bein talk about the wildfire research they're doing and what they know about urban wildfires that's concerning.
See it on our YouTube channel.
Episode 3: Solving a terrible problem 
UC Davis Air Quality Research Center Director Anthony Wexler and Professional Researcher Keith Bein discuss what motivates them to do wildfire research. As they attempt to get their new air monitoring machine to work for the first time, they demonstrate the unexpected ups and downs of the scientific process.
See it on our YouTube channel.
Episode 4: Searching for sanctuary
Patient Tammy Scott and Dr. Nicholas Kenyon talk about how the 2017 North Bay wildfires affected Tammy's asthma, upending her sense of security.
See it on our YouTube channel.
Episode 5: The burden of life and death
Similar to combat vets, wildland firefighters suffer from significantly higher rates of post-traumatic stress syndrome (PTSD) than the general population. Cal Fire Captain Jason Novak discusses the emotional toll wildfires are taking on first responders, the culture of masculinity in the fire service and PTSD.
See it on our YouTube channel.
Episode 6: The security of little things
Everything Jack and Charlotte Thomas had worked so hard for suddenly vanished when their home of 27 years burned to the ground. The Thomases talk about experiencing post-traumatic stress syndrome (PTSD) and where they see their lives heading now. California HOPE-Sonoma Program Manager Wendy Wheelwright discusses the complicated emotions wildfire survivors have as they attempt to recover.
See it on our YouTube channel.
Episode 7: Smoke where there's fog 
Dayren Torres Carreño is like any other American high school student, except that she's a survivor of one of California's worst environmental disasters. The 2017 North Bay wildfires turned Dayren's life upside down when her family lost their home in Coffey Park. She talks about what it's like for a teen to cope with post-traumatic stress syndrome and depression.
See it on our YouTube channel.
Episode 8: Longing for home 
Dayren's mom Daysi Carreño, who cleans houses for a living, and Susan Shaw, an affordable housing advocate, discuss the issues affecting people with fewer resources, especially those who rent and struggle to get back onto their feet when disaster strikes.
See it on our YouTube channel.
What people are saying about "Waking Up to Wildfires"
On November 4, 2018, EHSC held a special, sold out screening event for survivors and community members at the historic Sebastiani Theatre in Sonoma, California. After the screening, we asked the audience what they thought about the film. 
What's inspiring about the film
"The strong sense of community."

"The personal stories and grassroots efforts."

"The stories of the heartache, loss, resilience and human spirit. I cried the entire time."

"We had to evacuate and lost a home in Coffey Park. The movie was incredible. It was a powerful, wonderful representation."

"The honesty of the victims about the emotional aftermath."

"The risks taken by first responders and the ability of the filmmaker to evoke raw emotion from the people she interviewed."

"The vividly documented destruction caused by fire and the resulting post-traumatic stress."

"The strength, compassion and emotional toll on first responders."

"Hearing Jason's story and how he was affected by what happened to Armando. Vulnerability is always powerful, especially from the community of firefighters and first responders."
What's worrying about wildfires
"Knowing the ongoing pain and suffering continues."

"The psychology of disasters and effects on everyone, people and their pets."

"The remaining and mounting danger of a repeat event."

"The lack of housing that exists over 1 year later."

"The injustice the Spanish-speaking community experiences every day."

"That our country, state, county and people are still not talking about climate change seriously. We must act now!"
What you can do
We're now seeing large, rapidly spreading wildfires in urban areas each year, which scientists believe could have an impact on the health of people differently than "natural" wildfires that burn trees, grass and other plants. The air pollution from burned cars, homes and other structures pose significant health risks for our state and the nation—but you can be part of the solution.
Since 2017, the UC Davis Environmental Health Sciences Center has been researching how wildfires are affecting the health of people exposed to the air pollution and stress that come with them. By participating in one of our studies, you can help local communities better prepare for wildfires in the future. Find out more and join in our wildfire research.
---
The UC Davis Environmental Health Sciences Center (EHSC) produced "Waking Up to Wildfires" with a grant from the National Institute of Environmental Health Sciences to help shed light on the plight of communities after these types of disasters.
Tags