COVID-19 Survey for Workers is now online
The UC Davis Environmental Health Sciences Center (EHSC) is conducting an online research survey about COVID-19 and how the public health crisis has impacted workers. If you've been working during this pandemic, are unemployed or are now doing your job remotely, we'd like to invite you to participate in our study by following this link: https://is.gd/COVID19WorkerSurvey.
The purpose of the research is to better understand how this disaster has affected your job, workplace and home life. EHSC collaborates with unions, workers centers, agencies and non-profits to help identify the health impacts and unmet needs of communities. What we learn will help employers and policymakers implement changes to ensure workplaces are safer.
This survey averages about 15-20 minutes to complete. All the information collected will be kept confidential and stored on secure servers at UC Davis. 
This research is funded by the National Institutes of Health and recruiting participants nationwide. Please share the COVID-19 Survey for Workers link widely! 
If you have any questions or want to contact us about this research, email the research team at hs-COVID19WorkerStudy@ucdavis.edu. Please also share the informational flyer by downloading the PDFs in English or Spanish below.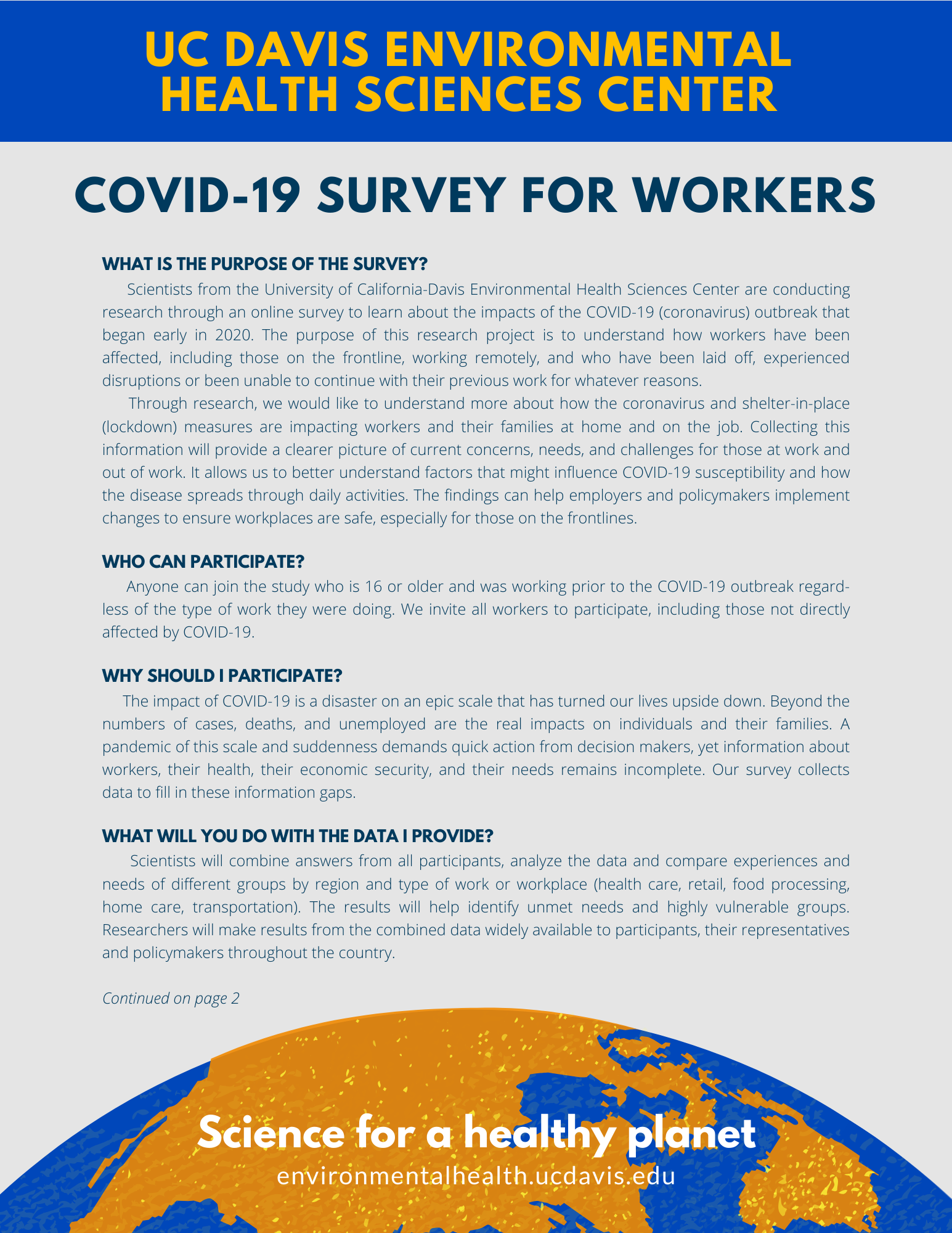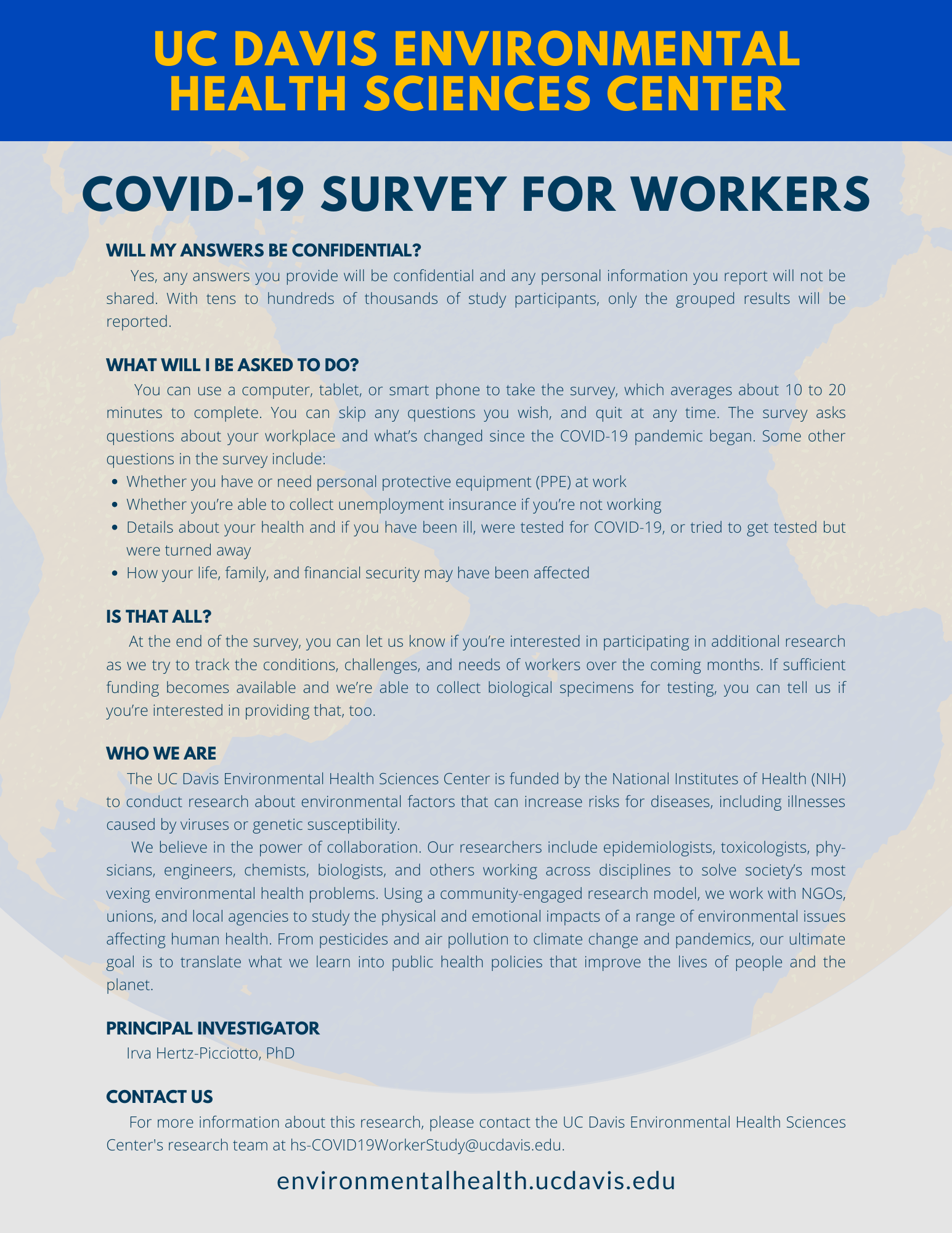 Tags