The UC Davis Environmental Health Sciences Center (EHSC) publishes a newsletter for scientists, community partners and the general public focusing on the work our Center is doing to solve environmental health problems. The EHSC Director writes a short introduction in the newsletter orienting readers to the broader challenges scientists face, which you can find below.
If you would like to read any of the newsletters in their entirety, visit our EHSC Newsletter page and scroll to the bottom for the PDF.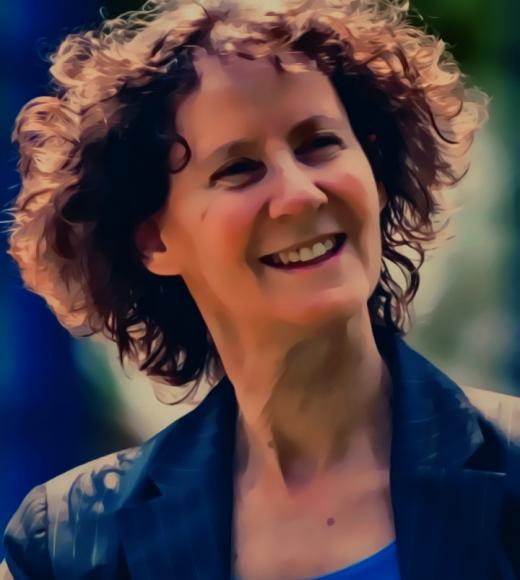 Looking toward an uncertain future, more hopeful
October 2021
The fall season finds UC Davis returning to a close approximation of 'normalcy', with in-person classes, but more faculty and staff splitting their time between at-home and at-office. The pandemic's Delta variant surge exceeded last year's late summer surge and different from earlier variants, has deeply affected children and adolescents with strongholds in many areas of California. But the high rates of vaccination here in Davis, especially at the university, have proven to be effective in protecting a vast majority of us from COVID or at least its severe forms.
The economic recovery is mixed, with many more people at work, but surprisingly intense shortages along supply chains that is driving up costs in many sectors. That the new federal Administration has shown significant interest in environmental hazards to health is a welcome change, and strong choices for appointees on various committees is truly encouraging.  
Meanwhile however, the reality of wildfires and the heavy toll they take on quality of the air and hence quality of life here in California is becoming harder to ignore. Evidence is accumulating that the combination of SARS-CoV2 and the plumes dense with fine particles is especially harmful, while data on the wildfire-derived air pollution suggests it may be more damaging than our typical mostly vehicular and also industrial sources of air pollution. This year's fires—the largest ones being Caldor and Dixie—broke records for the size of the areas they have burned, and had a greater impact on inland and rural areas, many of which had never fully rebounded after the 2008 recession. 
EHSC has been active on many fronts:
This is also a time of new opportunities: the National Institute of Environmental Health Sciences, which funds  EHSC, is planning a new research program on climate change and health and solicited input on an upcoming RFA; the US Environmental Protection Agency has put out a call for research projects focused on Cumulative Health Impacts at the Intersection of Climate Change, Environmental Justice, and Vulnerable Populations/Life Stages,  which emphasizes solution-oriented community based research; NOAA (National Oceanic and Atmospheric Administration) also has a new Request For Applications out, focused on adaptation in communities and requires multidisciplinary teams with expertise in social, natural and physical sciences. Closer to home, UCOP has begun hosting a series of webinars to highlight various aspects of climate change, mitigation, and adaptation, while the School of Medicine has an active Sustainability Committee. 
Last but not least, with hope in the air, our (partially in-person) EHSC Annual Retreat is coming up: October 25th (in person with virtual option); Oct 26th (virtual). Please see the agenda and register today! —Dr. Irva Hertz-Picciotto
Lessons learned from COVID-19 that can help in this year's wildfire season 
June 2021
We have learned much over the last 15 months, and additional lessons may take shape as we move toward a society less dominated by the microscopic organism with a crown that took so many by surprise. I suggest five take-home messages, each of which is actionable:
1) Mask wearing, despite the controversies that have arisen, is understood by most people to have been a key positive behavior offering protection from the virus, both for the wearer and those around them. This well-accepted practice can now be repurposed with N95 masks to keep out particles in wildfire smoke, becoming a powerful tool to reduce the respiratory and other health threats from wildfire smoke.
2) Mental health consequences follow from disasters of all types, and these can be long-lasting impacts. However, the worst impacts can be mitigated by mental health services, and by communities and individuals being there for those in need, especially those who may not call out for help when they are experiencing a deeply depressive period, or suffering from post-traumatic stress . A broad expansion of the mental health workforce with training on mental trauma should include not only professional health care providers, but also para-professionals, nursing assistants and aides, teachers, school counselors, yoga and body work instructors, plus firefighters, trash collectors, farmworkers, domestic workers, store clerks, bus drivers, warehouse employees, restaurant workers, and a host of others who make our communities function.
3) Disparities will be exacerbated as a result of structural systems, economic inequities, and vast differentials in political capital, as the COVID-19 pandemic has laid bare. Access to testing and then vaccines was far slower in communities of color and other vulnerable segments of the population, leading to disproportionate deaths. Whereas large-scale activities by government, private, and non-profit organizations were eventually adopted in many locations, both testing and vaccine 'hesitancy' have been difficult to overcome in some communities of control. To build resilience, massive efforts need to be undertaken to protect the most vulnerable by redistributing wealth and advantages—these initiatives need to happen at levels that include the federal, state, regional and local agencies, as well as other institutional commitments – NGO's, private entities, etc.
4) We're all in this together: literally and for the longrun. What happens to your neighbor does matter for you. So interdependent are we on the same ecosystems and the services they provide to the planet: weather systems, oceans, forests, tundra, rivers, etc., that only through collective action can we hope to meet and survive the enormous threats that climate change is bringing and to ensure the safety and health of everyone
5) Nature is formidable; complex; resilient, and beautiful. Nature is not to be conquered but to be respected. The more we try to rule the earth, the more Nature will reassert itself. Nature is both microscopic—or nano, pico-scopic—and operates on the largest of scales: mountain ranges, tectonic plates, magnetic fields, and fires covering millions of acres. Nature is plentiful, powerful, almost infinitely diverse, and always, always interconnected. As a species, we homo sapiens have barely begun to grasp our smallness in her midst. It's not too late . —Dr. Irva Hertz-Picciotto
Medical miracles are no cure for vaccine hesitancy
February 2021
In the last few months, multiple vaccines have emerged that are highly effective in protecting those who receive them against COVID-19. These are a 'next generation' type of vaccine, which harnesses the power of molecular biology and molecular engineering of small pieces of the coronavirus that trains our immune systems to recognize it and mount a sufficiently strong response. That these vaccines were developed in less than a year speaks to the ingenuity of the human intellect and a collective determination to control this pandemic that has robbed so many lives, including the survivors who have lost their loved ones.
Yet now we face the strong possibility, a nontrivial probability that the SARS-CoV-2 may not be defeated, and not because we don't have the tools, but because a broad swath of the population will decline to be vaccinated. A mere 160 years ago, the majority of the U.S. population (and certainly the global population as well) could expect to die before the age of 40. By the turn into the 20th century, U.S. life expectancy had risen to over 45 years. By 1950, this figure was over 60 years, and it peaked at about 78 years in 2015. Comparable countries are at over 81 years. In short, infectious diseases were the predominant factor in curtailing life during what we now think of as early adulthood.
Today we rarely give thought to diphtheria, tetanus, pneumonia, tuberculosis, smallpox, polio (primarily in children), yellow fever and influenza. Having conquered one after the next, it is now a few generations that stand between us and that ever-present fear of these infectious diseases that would strike without warning and sometimes decimate entire cities. The history is clear, but for most of our population, lost. While multiple advancements have contributed to this remarkable achievement, including sanitation in general, the separation of the water supply and distribution systems from wastewater, and antibiotics, a pivotal role was played by vaccines. The development of vaccines really began around the start of the 20th Century, and with little understanding of biology, and only an inkling of knowledge about viruses, the challenge was enormous. When the diphtheria vaccine was finally successful and presented to a gathering of scientists from around the world, they literally stood on their chairs to applaud the beginning of a new era in the control of infectious disease. These early vaccines were viewed by the public as miracles.
So here we are now: The pushback against vaccines is far stronger in the U.S. than in other socioeconomically comparable countries. What will it take to convince enough people to be vaccinated in order to achieve full herd immunity? Will it be a series of epidemics/pandemics, so that an overwhelmingly large proportion of the population has lost someone close to them? Can a concerted public health education campaign, with tailored messages for all the subcultures in our 'melting' pot, be an effective antidote?
One thing we can say thing for certain is that diverse voices and perspectives making the case for vaccines help. Having scientists like Dr. Kizzmekia Corbett leading the way in COVID research, highlights the importance women—and especially women of color—in STEM. From suffragettes to the #MeToo movement, women and girls of all backgrounds have been tearing down myriad forms of barriers to achieve the equity and dignity they've been denied. In science, we are breaking glass ceilings to become recognized for pioneering new fields, from gene editing to environmental exposomics and the applications of systems approaches. We still face micro-aggressions at the workplace, but also supportive allies, and when we see the brilliance of our students and trainees, and the adamant refusal of young women to be silenced, we see a future when the barriers, ceilings and all the constricting forces will have been fully evaporated. —Dr. Irva Hertz-Picciotto
Change is in the air
December 2020
November of 2020 will likely go down in history! A national election in which over one-third of ballots cast were by mail, is the first in modern history in which the winner was not declared for several days, and the loser has not conceded nearly a month after the election. Then, eight months into a pandemic that has now taken the lives of over 1.4 million people worldwide, results from trials of three different vaccines have been released, all indicating strong effectiveness.
Both of these events will have reverberating effects on health. First, we can expect that the change in Administration will impact the interpretation and enforcement of environmental regulations.  President-elect Biden has vowed to rejoin the Paris Accord and to propose some form of green new deal. However, we cannot be complacent, as the rate at which the U.S. and other highly developed nations are moving to reduce greenhouse gas emissions is woefully slow and inadequate to the task of limiting the rise in global temperatures. Moreover, several new oil pipelines are moving forward with little opposition from lawmakers, and here in California, fracking, most of it in the central valley county of Kern, is not only continuing but is being expanded. Already central California is home to the worst particulate air pollution in the country, high asthma rates, poor water quality, water shortages, widespread poverty, and a large population of Latino/a immigrants working in low-paying yet essential jobs. Both nationally and in our State, commitments to an environmental health agenda are sorely needed.
Similarly, the pandemic is surging, now at an average of 14,000 new cases and 8000 new hospitalizations per day. The upward trajectory is expected to continue surging throughout the holidays and into January, as people congregate to celebrate in large numbers, some ignoring all of the public health messaging. Meanwhile, our health systems are being strained to their limits, as the structural racial/ethnic inequities are robbing the lives of black and brown people. Nationally, the Hispanic population has three times the SARS-CoV-2 infection rate of whites and four times the rate of hospitalizations. Moreover, deaths from COVID in the Latino/a population account for 43% to 49% of U.S. deaths in age groups 0-24, 25-34, 35-44, and 45-54, while Blacks account for 27% to 30% of deaths in those same age groups, and Native Americans/Alaska Natives, 2.2% to 5.5%.  With the hopeful news of vaccines, it is incumbent that those affected the most should receive highest priority for vaccine availability—health care workers, other frontline workers, Latinos/as, Blacks and Native Americans, as well as older adults. Not just risk for infection, but death rates should enter into the equation of how to prioritize vaccine distribution! 
This is, indeed, a time of change. Our EHSC is dedicated to advancing the scientific understanding of how environment affects health, learning what factors influence susceptibility, and translating research results so that policies and community actions can promote environmental justice and move towards elimination of health disparities.  In this issue, we highlight some of those activities. —Dr. Irva Hertz-Picciotto
COVID-19, wildfires, racial disparities and environmental health
October 2020
As we begin the new academic year, we carry the weight of more than six months of startling mega-changes and realizations about the fragility of our ways of life of the last quarter or half century. When I entered UC Berkeley's School of Public Health to become an epidemiologist in the 1980s, the accepted perspective in public health appeared to place infectious diseases low on the list of health threats to really worry about. We read about the old terrifying epidemics—cholera, yellow fever—and heard some old timers discuss the mostly tropical viruses that still popped up here and there, but it always seemed distant. Chronic conditions—cancer, cardiovascular disease, stroke, diabetes, Alzheimer's and many others—were front and center not only here in a western, industrialized nation but also increasingly in countries that were going through major economic transitions. Then, a few decades and along came the coronavirus. A short-lived paradigm toppled within a few months.
We are a Center devoted to investigating the environmental factors that shape our health and developing interventions that can reduce harmful exposures, mitigate their impacts and build resilience. Last month we held a webinar on the theme of air pollution, race and COVID. We already had begun to learn how to pivot to respond to unexpected new health threats, beginning with the October 2017 wildfires. Over the last few months, we launched several surveys to collect information about the impact COVID-19 has had on families, the workplace, and people's stress levels and sense of well-being. EHSC also teamed up with the California Domestic Workers Coalition and is collecting data on this mostly Latina worker population that has virtually none of the rights that most U.S. workers have. While Senate Bill 1257 aimed to change that, the governor did not sign it. The survey data, however, will help draw attention to the continued injustices that workers in these jobs face every day, both pre-COVID and during the pandemic.
As this season's wildfires have been the largest blazes yet, we convened the campus-wide Wildfire Work Group and are currently collecting household and biologic samples and are identifying labs to analyze these samples in order to find clues about the composition of wildfire smoke and its biologic effects in different tissues not only from people but also from their pets. Just this week, we were excited to learn that our application to NIH for the Rapid Acceleration of Diagnostics-Underserved Populations (RADx-UP) to test community-based strategies to increase the uptake of testing among Latinx communities in the San Joaquin Valley has been funded! Most Central Valley counties in California are experiencing high incidence of SARS-CoV-2 and high case fatality and population mortality rates. Farmworkers, construction workers and other essential workers have had some of the most extreme spikes in incidence. In California, SARs-COV-2 highlights and exacerbates racial and ethnic disparities. This week, Fresno County has 1 COVID-19 positive person for every 34 people in the county; Madera County has 1 in 33; Merced County, 1 in 32; Stanislaus County, 1 in 32, San Joaquin County, 1 in 35, and Yolo County, 1 in 74. Learn more about the consortium, which includes 23 such COVID-19 testing intervention centers around the country and additional sites to focus exclusively on community engagement.
The pandemic has slowed down or brought to a halt numerous human health research studies that involve in-person visits because of shelter-in-place and the critical need for physical distancing. Examples include longitudinal studies of children with autism: MARBLES (PI: Schmidt) or ReCHARGE (MPI: Hertz-Picciotto, Schmidt, Bennett, Walker) However, toxicologic research in cell cultures or whole animals is continuing. The uncertainty continues, as our climate throws extreme events in all directions. Environmental health science is more timely than ever: when the times are uncertain, science, prediction modeling and molecular biology are unpacking the uncertainty and providing the hard data that will help us navigate the tumultuous seas ahead.
It's the right time to pause, so please join us at EHSC's 2020 Annual Retreat! —Dr. Irva Hertz-Picciotto
Our long, hot summer: Racial justice in the age of global crisis
August 2020
The UC Davis Environmental Health Sciences Center (EHSC) lends its voice to the beautiful chorus of organizations supporting the anti-racism movement at this historic moment. This movement stands in sharp contrast to the ugly actions of police brutality that have targeted George Floyd and thousands of Black people over centuries, unabated. Equally ugly is the context, in which structural biases perpetuate unequal opportunities and resources for people in education, housing, health care, social services and criminal justice.
Racism is devastating to the direct victims even as it erodes the social fabric of all of our lives. EHSC seeks to uncover the impacts on health from environmental chemicals—such as lead, pesticides, pollution and endocrine disrupting chemicals in our air, water, housing and consumer products—as well as environmental processes and events such as climate change and ensuing wildfires, drought, heat waves, flooding and sea level rise. It is a well-documented fact that environmental exposures are, on average, far higher in communities of color, while increasing evidence on disasters suggests that communities of color are often the hardest hit, and have the most difficulty in recovering.
We therefore commit to working at the intersection of public health and environmental justice through three avenues: research, community engagement with a focus on at-risk populations and the translation of scientific evidence into policy aimed at achieving full access to clean and healthy places for all. Our Center and our resources are open to all schools and colleges at UC Davis, and we extend a special invitation to BIPOC members of the campus community with interests in achieving justice and equity in environmental health. —Dr. Irva Hertz-Picciotto
Environmental justice is an antidote to COVID-19 and racism
June 2020
As the world and civil society undergo dramatic changes, we find 'normal' being redefined almost on a weekly basis. Yet, environmental health sciences remain not only relevant, but a critical lens for making sense of these times. 
Take SARS-CoV2, also known as COVID-19. Similar to many other infectious agents that from time to time forcefully emerge and make us sick, this pandemic has its origins in the environmental changes that have been accelerating over the last 10, 50 and 500 years. As human development has encroached further and further into wildland, converting those spaces into land for agriculture, livestock, buildings, industry, and roads, species that we rarely ever met are now coming into contact with us, either directly or through our food and water sources. Although the animal that transmitted the virus to us has not been confirmed (with bats one of the primary suspects), such spillover of viruses (and other microbes) is inevitable. Thus, anthropogenic land use is itself the culprit, which coincidentally is also contributing to climate change: For example, the burning of the Amazon and other forests that otherwise efficiently sequester carbon, reducing CO2 on a very large scale.
Our EHSC is now tackling another aspect of the COVID-19 pandemic, specifically, how workers are affected and how workplaces are, or are not, being made safer to reduce transmission and protect those on the frontlines (see article below). The COVID-19 Survey for Workers will collect information on what protective measures their employers are implementing, and will compare across industries, region, job types, race and ethnicity. 
The higher COVID-related death rates among people of color reflects, in part, the types of jobs predominantly done by black and brown people, including food production, long term care facilities, transportation and other services, a manifestation of structural racism. At EHSC, we recognize that environmental health is intertwined with human rights, and that environmental justice is a prerequisite to eliminating disparities in health!  —Dr. Irva Hertz-Picciotto
Weathering the storms in 2020 and beyond
April 2020
It's a brave new world! Globalization, which has already brought about serious reductions in biodiversity and contributed to climate change, now hits humanity with the nCOVID-19, a novel coronavirus to which virtually no human being has previous immunity. Major pandemics were predicted in 1994 by Laurie Garrett in The Coming Plague: A World Out of Balance, but subsequent threats till now — SARS, MERS and Ebola — were contained relatively quickly. At this moment, serious and bold public health policies are starting to be implemented and may yet prevail against the deniers in high places around the globe, and more importantly, against the virus. In the best of all possible worlds, this could set a precedent for elevating scientists and public health professionals as truth-tellers whose messages promote the well-being of all people.
From the global to the local, here at UC Davis, we are soon to receive the Environmental Health Sciences Center (EHSC) renewal award for the next five years. Programmatically, we plan to expand our work on air pollution toxicology and epidemiology, particularly in relation to wildfire smoke; broaden wildfire research in areas of mental and behavioral health; deepen collaborations on environmental contributions to cancer; continue molecular and mechanistic investigations of varied exposures; initiate studies of interventions; strengthen community ties and engage on issues linking social and environmental justice; tackle the cumulative impacts from complex mixtures of exposures; and reach out to local, regional and state decision-makers with lessons and policy implications from our science. This will also be a time to consolidate the many new members who recently joined EHSC, and develop the careers and leadership potential of young and mid-career environmental health scientists. —Dr. Irva Hertz-Picciotto
When the greatest challenge is our imagination
November 2019
Almost simultaneously as the weather begins to cool, California is again being hit with intensive, destructive wildfires. It's a reminder that No, all is not well on planet Earth and its complex life-sustaining ecosystems. While the human intellect, innovation, drive, capacity for abstraction, technologic achievements, artistic creations and much more, have led to magnificent and awesome discoveries and transformations of the ways we live, as a species we have also lost sight of how interconnected we are with the natural physical and biological world that surrounds us.
The built world that we have constructed might seem stronger and more fixed in its influence on our lives, but that's an illusion: we still need clean air to breathe, uncontaminated and unspoiled food for nourishment, and water to drink and bathe in – all of these on a very regular basis. When such resources have been polluted and abused, we trample on the necessities for survival and for health. 
Thus, the work of our EHSC—studying how environment affects health—is, one way or another, addressing the essentials. The challenge we face is to harness our imaginations so as to tackle the massive imbalances in all spheres and systems, caused by uncontrolled greenhouse gas emissions, and to find ways to re-connect with and preserve the natural systems that have sustained life for billions of years. 
We have roles to play, both as researchers and as citizens of Earth.  —Dr. Irva Hertz-Picciotto
Preparing for our second five years
October 2019
Thanks to all the Environmental Health Sciences Center (EHSC) members whose accomplishments, pilot projects, innovative research concepts, community-scientist partnerships and new grants earned us an excellent-to-outstanding score on our EHSC renewal application! Reflecting on our first 4.5 years, EHSC truly hit the ground running and we established a strong track record with with your hard work.
Examples include: From over 30 pilot projects, many moved or are moving to the next stage of full grants. Initially funded in part by a pilot grant, the vivarium, which uses highly polluted tunnel air for its exposure chamber, has supported two projects that were recently completed: one on Alzheimer's disease and one on autism spectrum disorder. 
Our 2019 Environmental Health Sciences Scholar Dr. Hong Ji received her first R01 (see article below).
Multiple community-engaged projects are ongoing: Water contaminants from homes in the San Joaquin Valley identified by our community stakeholders produced evidence of reproductive perturbations in zebrafish (Dr. Swee Teh's laboratory); students from communities adversely affected by the drying of the Salton Sea collected air samples and spent a week at UC Davis learning how air pollutant toxicology studies are conducted (Dr. Pinkerton's laboratory); and an analysis of Kettleman City's hazardous waste sites is in progress (Dr. Clare Cannon). 
Looking forward
We will be redoubling our efforts in developing research on wildfires and their short and long-term consequences. Collections will continue for health data after the Northern California fires. Air pollution exposures from wildfire smoke will be linked with respiratory conditions and symptoms reported in the online survey.
 A major focus in the coming period will be on translational research that can move incrementally from basic science to applications specific for human health, and finally to interventions. One example is the development of non-invasive wearable sensors (Dr. Cristina Davis with Dr. Nicholas Kenyon) that can collect air samples for non-targeted metabolomics, which we expect to deploy in several human studies.
Other translational work will be in partnership with Central Valley disadvantaged communities seeking to reduce asthma rates through citizen-science initiatives such as AB617 to monitor air pollution. By identifying the sources of these exposures, local and regional populations can be empowered, and ultimately policies and practices can be implemented to reduce those emissions. 
Congratulations team! Can't wait to see how the next chapter unfolds! —Dr. Irva Hertz-Picciotto