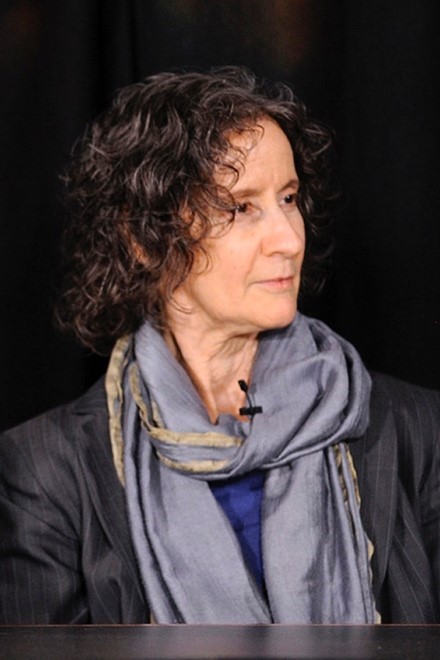 Irva Hertz-Picciotto, MPH, MA, PhD is an environmental epidemiologist studying how exposure to substances like metals, pesticides, air pollutants and endocrine disruptors interact with nutrition, genetics and social factors, especially during pregnancy and early child development.
Renowned for her pioneering expertise on environmental factors linked to autism, she's produced seminal papers on the role exposure to pesticides, traffic-related air pollution, low folic acid intake and untreated fever during pregnancy have on the development of autism in children.
Most recently, Dr. Hertz-Picciotto has focused her attention on the health impacts wildfires are having on communities affected by climate change. She's the lead scientist for the WHAT-NOW study, which involves thousands of wildfire survivors across Northern California and examines the emotional, social and physical toll these disasters are taking.
In 2018, Governor Jerry Brown appointed Dr. Hertz-Picciotto to California's Developmental and Reproductive Toxicant Identification Committee.
Contact
Email: iher@ucdavis.edu
Phone: (530) 752-3025
Social media: Facebook, Twitter, Instagram, YouTube
Positions at UC Davis
Director, Environmental Health Sciences Center
Professor and Vice Chair for Research, Department of Public Health Sciences, School of Medicine
Director, Program on Environmental Epidemiology of Autism and Neurodevelopment, CHARGE (CHildhood Autism Risk from Genes and the Environment) and MARBLES (Markers of Autism Risk in Babies — Learning Early Signs) studies
Areas of expertise
Autism

Air pollution

Children's health

Community health

Pesticides

Wildfires
Dr. Hertz-Picciotto sits on editorial boards of four major scientific journals in epidemiology, environmental health, and autism, has held appointments on state, national and international advisory panels including the US Environmental Protection Agency, National Toxicology Program, California Air Resources Board and National Institutes of Health Interagency Coordinating Committee on Autism Research, as well as the Food Safety in Europe Working Group.
She has served as President of two of the largest professional epidemiology societies and chaired the Expert Panel on the US Center for Disease Control's Vaccine Safety Database for Studies of Autism and Thimerosal, and two National Academy of Sciences/Institute of Medicine (IOM) panels, including on Agent Orange and Vietnam Veterans and in 2011 and the IOM Committee on Breast Cancer and the Environment. 
Major research papers
Chaidez V, Hansen R, Hertz-Picciotto I. (epub 7 Mar 2012) Autism spectrum disorders in Hispanics and non-Hispanics. Autism: The International Journal of Research and Practice2012;16(4): 381-397.
Howards PP, Hertz-Picciotto I, Bech BH, N?hr EA, Anderson AMN, Poole C, Olsen J. Spontaneous abortion and a diet drug containing caffeine and ephedrine. PLoS ONENovember 16, 2012.
Krakowiak P, Walker CK, Bremer AA, Baker AS, Ozonoff S, Hansen RL, Hertz-Picciotto I (epub 9 Apr 2012). Maternal metabolic conditions and risk for autism and other neurodevelopmental disorders. Pediatrics 129(5):e1121-8x.
Paper of the Month for April 2012 by NIEHS, as senior author: Krakowiak et al. Maternal metabolic conditions and risk for autism and other neurodevelopmental disorders. Pediatrics 2012; 129(5):31121-8x.
Schmidt RJ, Hansen RL, Hertz-Picciotto I (epub May ?12). Maternal periconceptional folic acid intake and risk for autism spectrum disorders in the CHARGE case-control study. Am J Clin Nutrition 2012 Jul;96(1):80-9.
Vogt R, Cassady D, Frost J, Bennett DH Hertz-Picciotto I. An assessment of exposures to toxins through diet among California residents. Environ Health 2012;11:83
Tassone F, Qi L, Zang W, Hansen R, Pessah I, Hertz-Picciotto I (Aug 2011). MAO-A, D?H, and 5-HTT variants in CHARGE: a case-control study of autism spectrum disorders. Autism Res4:250-61.
Schmidt RJ, Hansen RL, Hartiala J, Allayee H, Schmidt LC, Tassone F, Hertz-Picciotto I. (epub May 2011) The combined effects of maternal prenatal vitamin intake and common functional gene variants in folate and transmethylation pathways on risk for autism spectrum disorders in the CHARGE Study. Epidemiology 2011;22:476-485.
Zerbo O, Iosif A-M, Delwiche L, Walker C, Hertz-Picciotto I (epub May 2011). Month and season of conception as a risk factor for autism/autism spectrum disorders. Epidemiology2011;22:469?475.
Honors
Lifetime Achievement Award: John Goldsmith Award for Sustained and Outstanding Contributions to Environmental Epidemiology, bestowed by the ISEE (International Society for Environmental Epidemiology). Invitation to deliver the Keynote John Goldsmith Memorial Award presentation at the annual ISEE meeting in Barcelona, Spain, September 2011 (2011).
Top Ten Papers of 2011 by National Institute of Environmental Health Sciences and Autism Speaks for Schmidt et al. The combined effects of maternal prenatal vitamin intake and common functional gene variants in folate and transmethylation pathways on risk for autism spectrum disorders in the CHARGE study. Epidemiology 22:476-485. PMID 21610500 (2011)
The Epidemiology Monitor Editor's Picks, Best Selections for "Researchers Suggest Increase in California Autism Cases Is Real" (2009)
Jubilee Medal, Scientific Board of the Slovak Medical University in Bratislava, Celebration of institutional postgraduate education of health care professionals in Slovakia (2008)
NCI Distinguished Lecturer in Occupational and Environmental Cancer, National Cancer Institute, Occupational and Environmental Epidemiology Branch, Division of Cancer Epidemiology and Genetics (2004)
Lifetime Appointment as National Associate of the National Academies, awarded by the National Academy of Sciences and National Research Council (2002)
McGavran Award for Excellence in Teaching, School of Public Health, University of North Carolina, Chapel Hill (2001)
Delta Omega Honorary Public Health Society, Theta Chapter (1998)
First prize for investigation in Public Health and Social Sciences Secretary of Health through the Director of the NIH of Mexico (1997)
National Academy of Sciences Young Investigator Program Awardee, Program on Environmental Health in the Donetsk Region of Ukraine (1997)
Abraham Lilienfeld Student Prize Paper, Best Doctoral Dissertation of the Year, Society for Epidemiologic Research (1988)
Video archive
Environmental agents in autism spectrum disorder: epidemiologic perspective, Marino Autism Research Institute Scientific Symposium, Vanderbilt University, April 22, 2008
Education
BA, Mathematics, University of California, Berkeley, 1970
MPH, Epidemiology, University of California, Berkeley, 1984
MA, Biostatistics, University of California, Berkeley, 1985
PhD, Epidemiology, University of California, Berkeley, 1989
Tags