My visit to Grant High School
The GEO Academy offers a pathway for students interested in environmental and sustainability issues
Quick Summary
Sarina Rodriguez recently visited Grant High in Sacramento, California to check out their science program for possible future collaborations with our Center.
I was recently invited to speak to students in the GEO Environmental Science and Design Academy at Grant High School in Sacramento, California. An environmental activist I met through Sunrise Sacramento connected me to the program.
The GEO Academy is a series of environmental science classes for sophomores, juniors and seniors interested in environmental studies and includes coursework in environmental science, sustainable agriculture and land use and environmental design.
The program is led by several teachers who each teach one course in the Academy. Two of those teachers, Lai Tran and Aaron White, gave me a tour of the Grant High School campus. They also showed me the quad where a sustainable rain reservoir had been built to prevent flooding of the walkways between classes.
I spoke to Mr. Tran's class, a Career & Technical Education (CTE) elective that helps prepare students for high-demand careers. I shared my personal journey of becoming an environmentalist, which began in 2004 when an earth-shaking earthquake and tsunami struck just north of my Opa's (grandfather) childhood home of Java, Indonesia. Since then, global climate conditions and climate change have been personal and professional passions of mine.
I knew many of the students I spoke to would be first in their family to pursue a degree, so I wanted to show them how high school and college launched me into my career path of becoming a public health researcher. I was also a participant of a similar (health) academy in high school. Listening to others about college and how to pursue a career in health care were some of the most important experiences I had.
I ended the presentation telling students there are many ways our environment can impact us, but there are also ways we impact our environment. We are all citizens of Planet Earth, and it's on us to protect our health, each other and our communities. It gives me hope in a better future to pass this message on to young minds.
After the presentation, I answered students' questions about college, career and our relationship to the environment.
This trip was a wonderful experience that I recommend to others! The leaders at the GEO Academy have extended a warm invitation for our Center's researchers to share their stories about what led them to their career in environmental health science.
---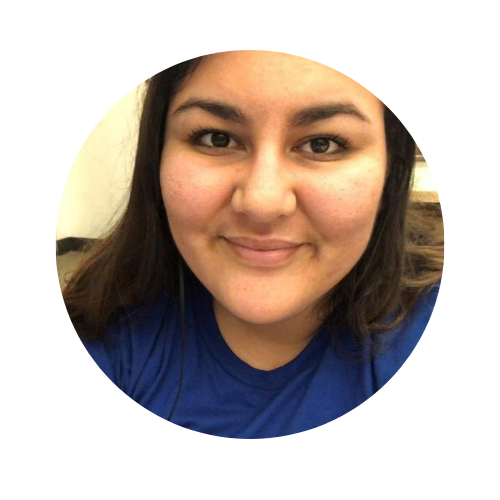 Sarina Rodriguez is a junior specialist with the Community Engagement Core at the UC Davis Environmental Health Sciences Center. A UC Davis graduate, her interests include equitable health access, community-based participatory research, rural community development and public health policy.
Tags