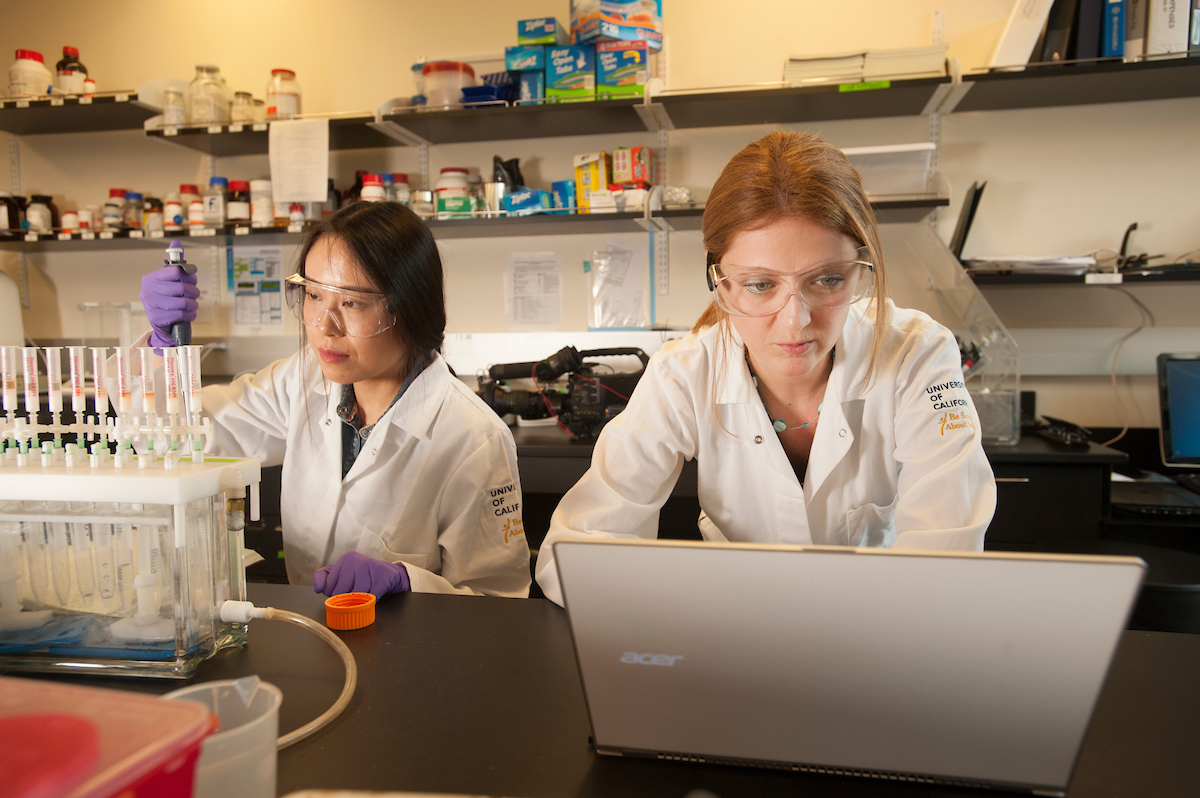 Scientists helping communities thrive
The UC Davis Environmental Health Sciences Center (EHSC) is one of more than 20 National Institute of Environmental Health Sciences Core Centers across the United States. By working across disciplines through a community-engaged research model,  EHSC's scientists are helping people and the planet stay healthy and building the next generation of environmental health scientists.
At UC Davis, EHSC includes experts in these schools:
Medicine
Veterinary Medicine
Agriculture and Environmental Sciences
Biological Sciences
Engineering
Letters and Science
Science works best as a collaborative process. Innovation, funding opportunities and better results are some of the benefits of working together. EHSC provides opportunities for researchers to collaborate on grant proposals and share cutting edge technical expertise and laboratories.
Collaboration helps researchers tackle more difficult-to-solve problems. Exposure to certain environmental chemicals found in drinking water, air, food and common household products may contribute to health problems like autism, obesity and asthma. EHSC scientists also study how biologic mechanisms intersect with social and economic factors, which can have an impact on the development of these and other health problems.
EHSC's ultimate goal is to improve public health, so understanding the communities where environmental hazards exist is central to EHSC's work. Through its Community Outreach and Engagement Core, EHSC works with community groups and government agencies to ensure its science addresses the needs of community members.
EHSC's regional focus is the San Joaquin Valley. The Valley is one of the most economically productive agricultural hubs in the nation and home to some 4 million people. Many of its diverse residents are more likely to be exposed to environmental hazards like pesticides and have limited access to health care.
More recently, EHSC's research has expanded to urban areas in California affected by pollution and climate change.
Tags