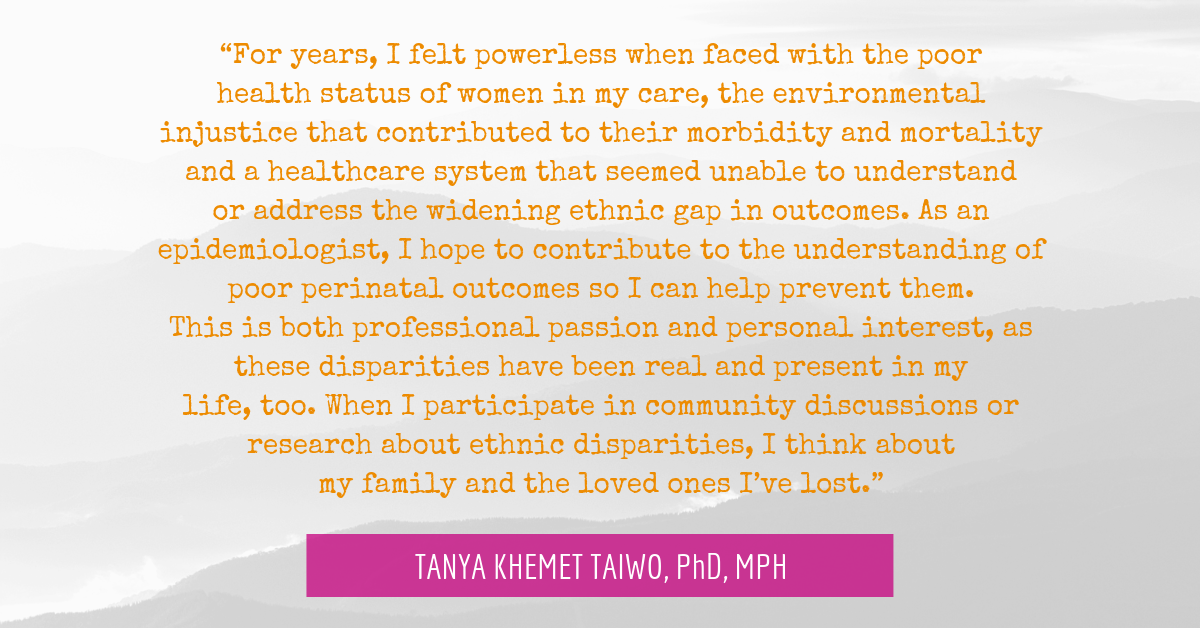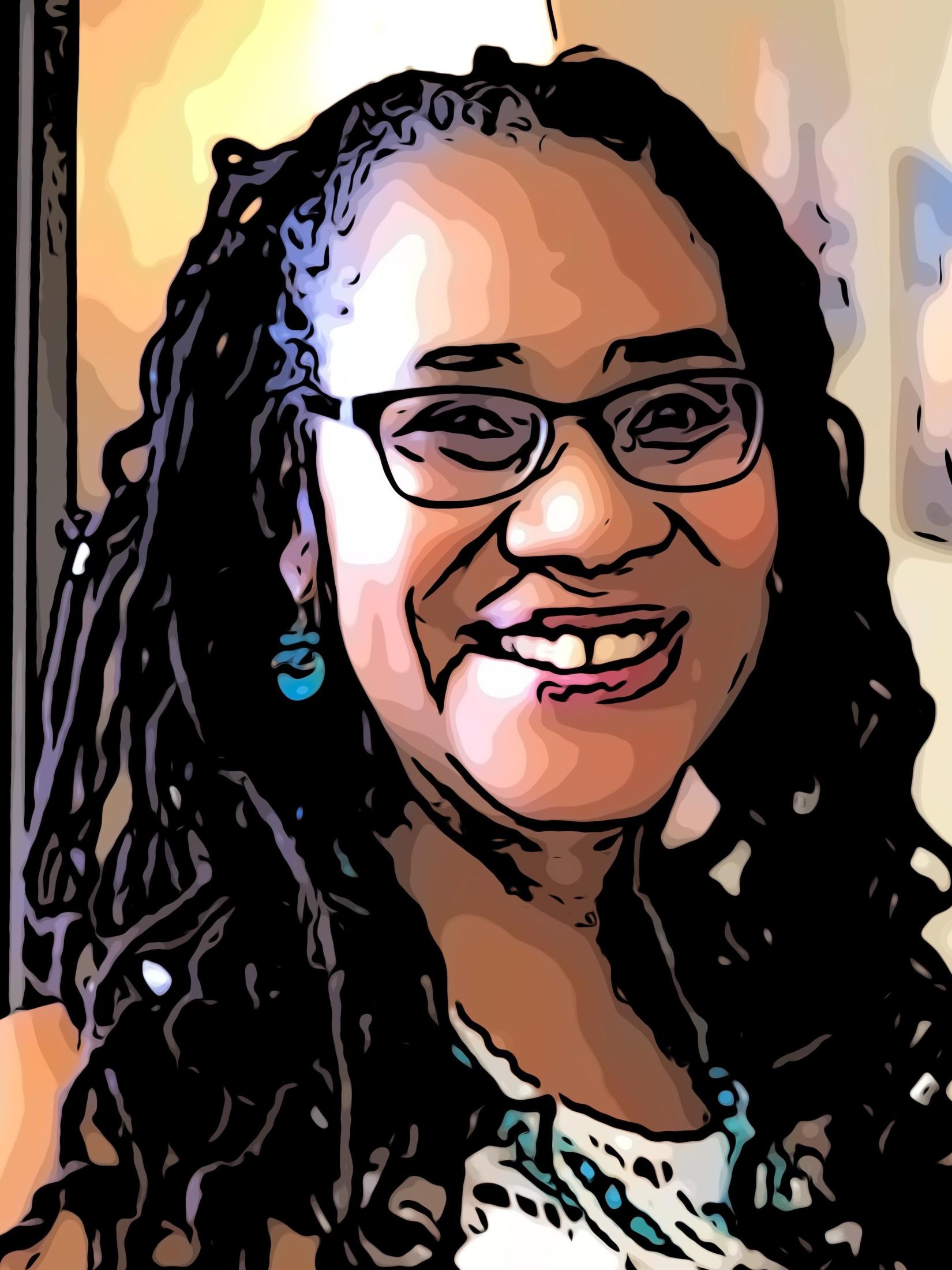 Tanya Khemet Taiwo, PhD, MPH is co-director of the Community Engagement Core at the UC Davis Environmental Health Sciences Center. Dr. Khemet Taiwo is a newly minted PhD graduate in epidemiology from UC Davis, who studied how socioeconomic and psychological stress in moms-to-be affected the health of their babies.
Dr. Khemet Taiwo brings with her an expertise in women's and children's health from decades of experience working as a licensed midwife. As a midwife, Khemet Taiwo co-founded a network of women's health clinics in medically underserved areas of Sacramento, California. To address the multi-faceted needs of low-income women and their children, the clinics provided compassionate care through programs to prevent abuse and foster family cohesiveness. They were the only prenatal providers in this community committed to a model of respectful, preventative care that was both empowering and collaborative.
Looking to close the gap on health disparities she witnessed in the trenches, Dr. Khemet Taiwo also designed a home health visitation program for Black infants through First Five Sacramento, as well as a clinical gestational diabetes program based on Sweet Success/Dulce Exito.
Dr. Khemet Taiwo is an assistant professor of midwifery at Bastyr University, and a research fellow at The Birth Place Lab at the University of British Columbia. At the Birth Place Lab she's collaborating on the Giving Voice to Mothers Study, a research project that examines how race, ethnicity and birthplace affect maternity care in the United States.
Contact
Email: tmkhemet@ucdavis.edu
Phone:  530-758-4992
Social media: Facebook, Twitter, Instagram, YouTube
Positions at UC Davis
Co-director, Community Engagement Core, Environmental Health Sciences Center
Areas of expertise
Autism

Children's health

Community-engaged research

Environmental justice policy

Epidemiology

Health disparities

Women's health
Khemet Taiwo is on the Executive Committee of Project TENDR (Targeting Environmental Neuro-development Risks) and Co-President of the National Association of Certified Professional Midwives.
Major research papers
Vedem S et al. 2019. The Giving Voice to Mothers Study: Inequity and mistreatment during pregnancy and childbirth in the United States. Reproductive Health 16:77. https://rdcu.be/bH3gQ
Maternal Prenatal Stress and Child Neurodevelopment, Dissertation, Doctor of Philosophy in Epidemiology, University of California, Davis (2019)
Education
PhD, Epidemiology, University of California, Davis (2019)

MPH, California State University, San Jose (2012)

CPM

, Seattle Midwifery School, Seattle, Washington (1999)

BS, Systems Engineering, Rochester Institute of Technology (1986)
Tags