PAM LEIN, PHD
Co-director of the Career Development Program at the Environmental Health Sciences Center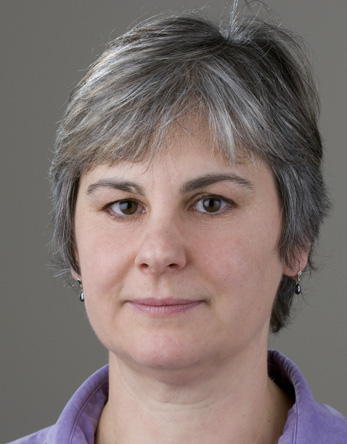 Pam Lein's interest in toxicology started when she was an environmental science major at Cornell University. She became fascinated with the poisonous plant garden at Cornell's veterinary school, where her father was a professor.

"I decided to take a course in poisonous plants while I was there, and that's how I was introduced to the concept of toxicology," says Lein.

She began to see that many problems revolved around chemistry. To her, understanding how chemistry changed biological systems in living organisms was a puzzle. And Lein loved puzzles.
Since then, Lein's primary focus in her research has been how environmental stressors interact with genetics to influence neurodevelopmental disorders and neurodegeneration. She's interested in the way inflammation and chemicals from drugs, pesticides and persistent organic pollutants disrupt development, body chemistry, and how neurons connect and communicate with each other in the brain.
Lein's team also researches how organophosphates are toxic to the nervous system, and is testing new therapies to protect against the effects associated with exposure to these harmful substances.
Lein and project scientist Dr. Cris Grodzki recently won a pilot projects grant from the Environmental Health Sciences Center to study the effects of chlorpyrifos on asthma. Chlorpyrifos is an organophosphorus pesticide used on fruits and vegetables like apples, peaches, bell peppers, almonds and cranberries.
The pesticide has many negative effects, including lowered IQ, decreased memory and an association with autism. Chlorpyrifos also may contribute to the increased prevalence of asthma.
Chlorpyrifos residue when consumed is concerning enough but it can also attach to dust and get into the lungs. The Environmental Protection Agency regulates chlorpyrifos by requiring a 300-foot "buffer" zone when spraying the pesticide. But when chlorpyrifos attaches to dust , it can travel outside the zone.
Pamela Lein, PhD is the Co-Director of the EHSC Career Development Program. She also directs the UC Davis NIEHS T32 Program and the UC Davis CounterACT Center. To learn more about her lab's research, please visit her lab's webpage. 
Tags