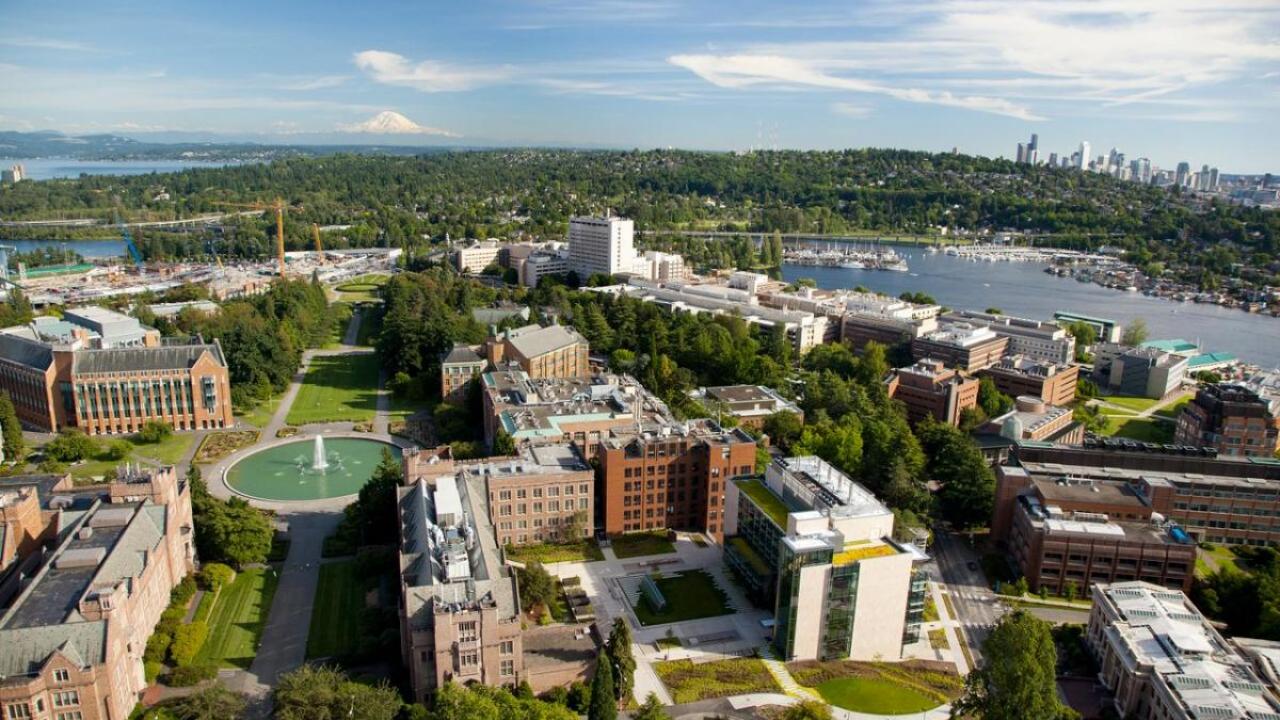 Open Date
Jan 3, 2019
The Department of Environmental and Occupational Health Sciences in the School of Public Health at the University of Washington invites applications for a full-time position as assistant or associate professor without tenure (WOT) in Environmental Health Microbiomes.
Anticipated start date is September 2019. Faculty have an annual service period of twelve months. Salary will be determined on the basis of qualifications and experience
The successful candidate will be expected to enhance and build crosscutting programs in microbiomes and their roles in environmental and occupational health, including health disparities. Microbiomic aspects of environmental epidemiology, population health, occupational health, human and microbial metabolism, nutrition, toxicology, host/microbiome interactions, immunology, infectious diseases, and One Health are of interest.
In addition to conducting innovative, externally funded research, the successful candidate will be expected to teach and mentor students from diverse backgrounds at the undergraduate, graduate, and post-doctoral levels.
The Department of Environmental and Occupational Health Sciences is committed to providing a world-class education to the University of Washington students. Our faculty include some of the brightest and most innovative scholars in the discipline. 
Qualifications
A PhD degree or foreign equivalent in Environmental Health, Occupational Health, Microbiology, Microbial Ecology, Genomics, Epidemiology, Global Health, Systems Biology, Data Science, Toxicology or a related field.
Application Instructions
To be considered for this position, please submit the following:
A letter of interest

Curriculum Vitae

A Research Statement

A Teaching Statement

Contact information for three references.
For the research statement
Please describe your current and future research interests. Consider discussing the following areas:
Your current research interests, especially in the area of Environmental Health Microbiomes

Your future research directions

Your goals for developing collaborative and cross-cutting research programs with colleagues in the Department, the University and elsewhere

The impact of your research on human and environmental health

Your vision for addressing disparities in human health, and in the practice of scientific research

Your philosophy and specific plans for securing external funding for your research

Your professional development goals related to scientific research and how you plan to continue to grow as a researcher
For the teaching statement
Please describe your approach to teaching with specific examples drawn from the courses that you are prepared to teach, and may be asked to teach in the position for which you are applying. Consider discussing the following areas:
Your goals for student learning, your methods for helping your students achieve those goals, and your approach to assessment of student learning, as illustrated by specific examples from your experience as both a teacher and student

Your preparation to teach a range of courses (different topics; introductory to advanced-level courses; and different types of courses e.g. large lecture courses, small seminars, laboratory courses, etc.)

How your own and your students' identities (e.g., race, gender, class), background, experience and levels of privilege affect the classroom and how you integrate diverse perspectives into your teaching

Your approach to mentoring and advising both undergraduate and graduate students

Your professional development goals related to teaching and how you plan to continue to grow as a teaching professional
Review of applications will begin March 1, 2019. The position is open until filled.
The UW School of Public Health is committed to a diverse academic community. We view diversity, equity and inclusion as essential to our mission, and we welcome applications from faculty who have demonstrated research, training and service experience in this area. 
Application process
This institution is using Interfolio's Faculty Search to conduct this search. Applicants to this position receive a free Dossier account and can send all application materials, including confidential letters of recommendation, free of charge.
Equal Employment Opportunity statement
University of Washington is an affirmative action and equal opportunity employer. All qualified applicants will receive consideration for employment without regard to race, color, creed, religion, national origin, sex, sexual orientation, marital status, pregnancy, genetic information, gender identity or expression, age, disability, or protected veteran status.
Commitment to diversity
The University of Washington is committed to building diversity among its faculty, librarian, staff, and student communities, and articulates that commitment in the UW Diversity Blueprint. Additionally, the University's Faculty Code recognizes faculty efforts in research, teaching and/or service that address diversity and equal opportunity as important contributions to a faculty member's academic profile and responsibilities.
Category
Tags