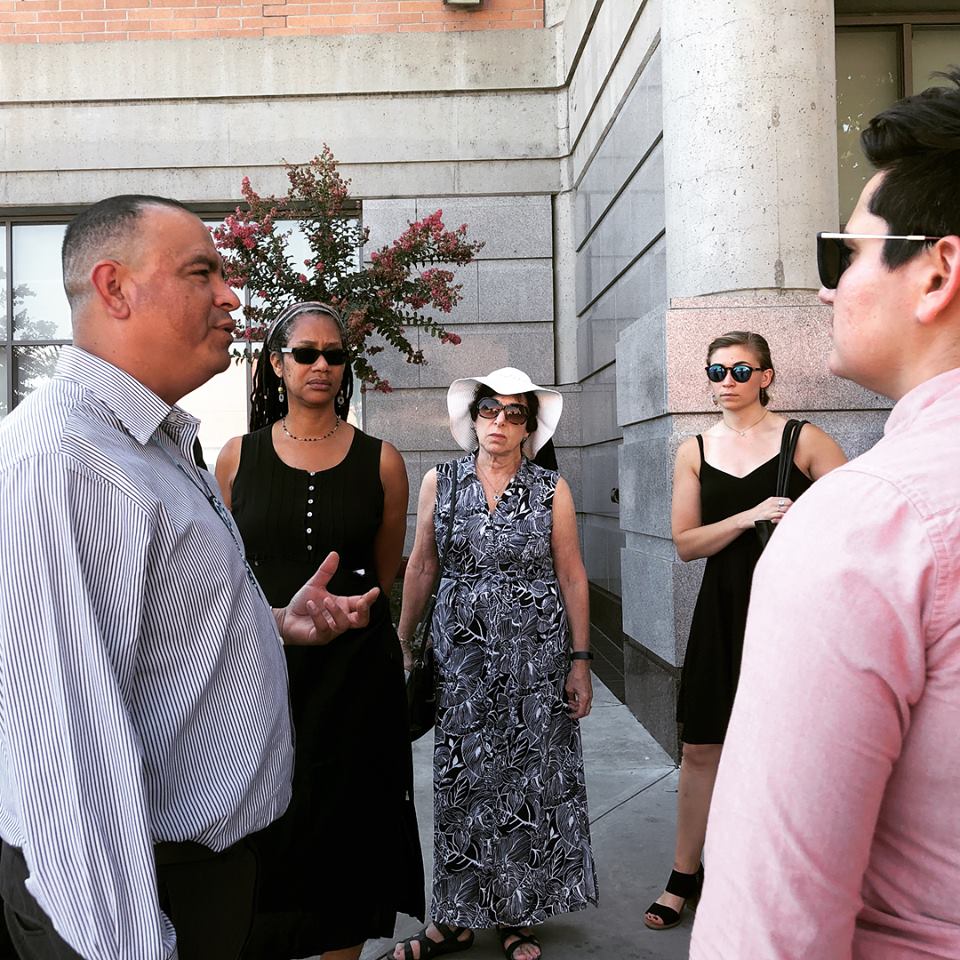 This list of priorities was generated by members of the EHSC's Community Stakeholder Advisory Committee as questions they are interested in seeing researchers investigate.  For assistance in discussing potential project ideas or in making contacts with the community partners, please contact the Community Engagement Core: Aubrey Thompson abthompson@ucdavis.edu.
Groundwater
How do incidences of cancer and other particularly relevant diseases of concern (i.e. SIDS) in communities with chronic drinking water violations compare to communities without a history of drinking water violations? If increased risks are found, they may be suggestive of a potential link with specific elevations of contaminants.

How can localized groundwater recharge and/or localized overdraft be managed in geographic proximity to public drinking water supplies in groundwater-dependent communities in order to safeguard public health? Are there increased risks of groundwater contamination due to groundwater recharge and overdraft? Are statewide and water district policies for groundwater recharge in line with available science on the health effects of water access?

What are the possible health effects of co-exposures to nitrate and other soil contaminants like uranium? Determine if the presence of nitrate in soil and water exacerbates health impacts of other contaminants, where the two co-occur, by making them more bioavailable for example. Measure levels and then examine possible health impacts.
Community partners
Pesticide exposure
Rural community residents are concerned about the extent of exposure to hazardous agricultural pesticides used near schools. Topics in this area would include: adequacy of the recent pesticide regulations to protect children's health and the links between pesticide application and exposures. There is an interest in projects that use community-based bio-monitoring to measure pesticide exposure in children. Also, toxicity studies of targeted pesticides (e.g., Chlorpyrifos).
Community partners
Jane Sellen, Californians for Pesticide Reform
Marilyn Silva, CA Department of Pesticide Regulation
Air quality
What are the cumulative health impacts of air emissions from dairies on nearby communities?  What are contaminants of concern coming from dairy/ manure digesters?  How does the fate of nitrate differ between digestate, raw manure, and composted manure?

What is the best way to monitor area-wide air quality issues related to emissions (as opposed to localized measurements of point source pollution)?

The effects of drought on human health (including the transport of hazardous compounds in dust.

Expand and improve the coverage of pollen monitoring in California and relevance to human health.

Investigate dose-response relationships regarding the impacts of wildfires and/or wildfire smoke on respiratory health, cardiovascular health, mental health, and/or birth outcomes.
Community partners
Kevin Hamilton, Central California Asthma Collaborative
Phoebe Seaton, Leadership Counsel for Justice and Accountability
Oil/gas
What are the spatial patterns of oil & gas production storage tanks and pipes in the San Joaquin Valley (how do these correlate to disadvantaged communities -DACs)?

 How adequate is the oversight and mapping of oil and gas infrastructure by state regulators?  How are pipeline leaks being identified and mitigated?

What are the health protection impacts of set- back/ buffer zones around oil and gas facilities? Are current policies sufficiently health protective?

What are the long-term health effects from the storage of oil and gas production by-products close to schools and residences?
Community partners
Nayamin Martinez, Central California Environmental Justice Network
Climate change
Health impacts of home energy efficiency upgrades in California's low income homes from Low Income Weatherization Program funded by cap and trade.  This includes indoor air quality, safety, mold, lead, protection from climate change impacts such as extreme heat, cost savings, etc.
Community partners
Phoebe Seaton, Leadership Counsel for Justice and Accountability
Tags